Autres sites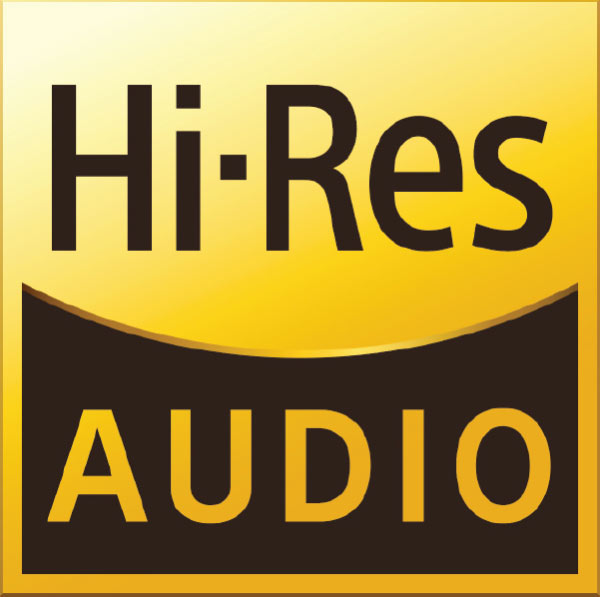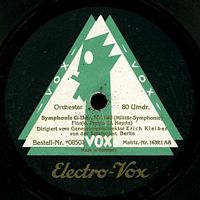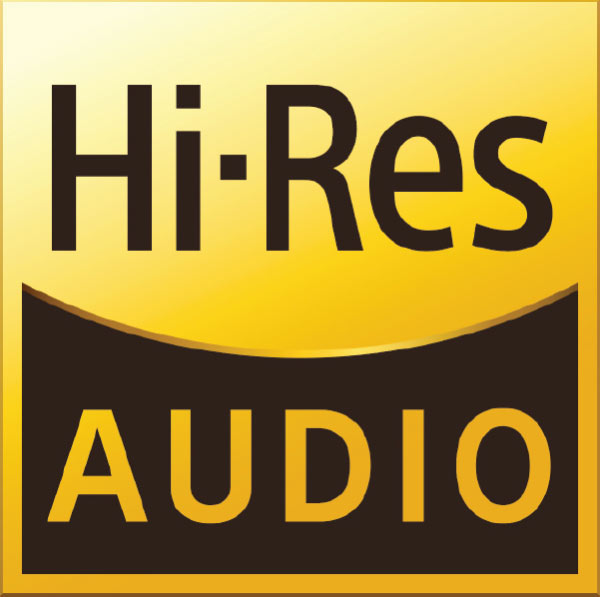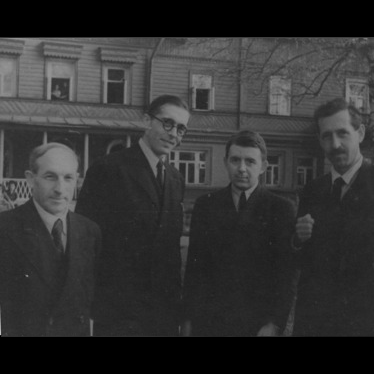 Paul Michael von Ganski's record club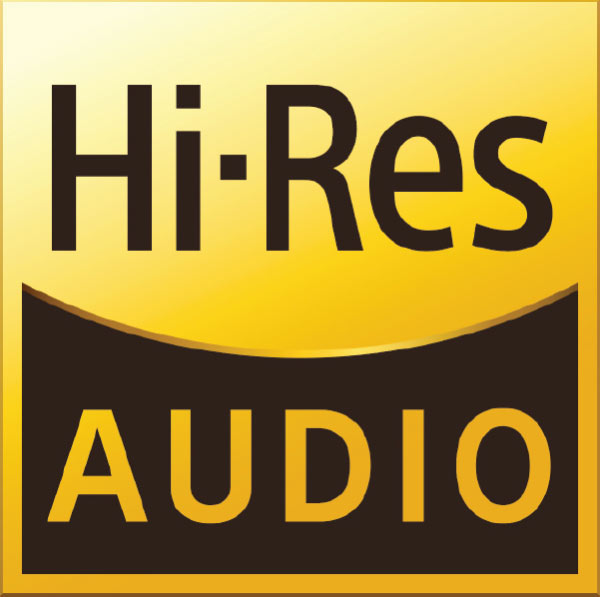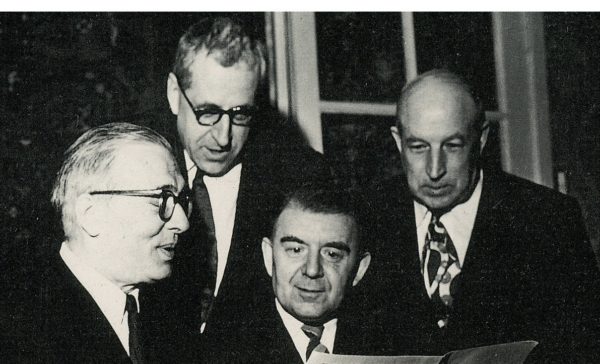 Quatuor Beethoven – VI – Beethoven: Quatuors n°4 Op.18 n°4, n°10 Op.74 'Les Harpes' & n°16 Op.135
n°4 Op.18 n°4 – Moscou Petite Salle du Conservatoire 13 mars 1960 Cycle Beethoven 3ème concert
n° 10 Op.74 – Moscou Petite Salle du Conservatoire 13 avril 1960 Cycle Beethoven 4ème concert
n°16 Op.135 – studio 12 juin 1952
Dmitry Tsyganov, violon I, Vassily Shirinsky, violon II, Vadim Borisovsky, alto et Sergei Shirinsky, violoncelle
Au cours de la saison 1959-1960, le Quatuor Beethoven a donné dans la Petite Salle du Conservatoire de Moscou un cycle de quatre concerts dédiés à des Quatuors de Beethoven, à savoir le 31 octobre 1959 (concert I) Quatuors n°1 Op.18 n°1 et n°7 Op.59 n°1; le 13 décembre 1959 (concert II) Quatuors n°2 Op.18 n°2 et n°15 Op.132; le 13 mars 1960 (concert III) Quatuors n°4 Op.18 n°4 et n°14 Op.131 et enfin le 13 avril 1960 (concert IV) Quatuors n°10 Op.74 et n°13 Op.130. De ces concerts, ont subsisté des enregistrements des Quatuors n°4 Op.18 n°4 et n°10 Op.74. Ils ont été publiés au Japon en 1995 dans un coffret Triton de 7 CD (MECC 26-018-26024) qui est devenu introuvable et ces enregistrements ne sont pas accessibles autrement. Ils nous permettent d'écouter le Quatuor Beethoven jouer Beethoven en concert dans sa formation d'origine.
Dmitry Tsyganov était célèbre pour son interprétation dionysiaque voire diabolique du vigoureux et virtuose passage en arpèges du premier violon qui intervient peu avant la coda du premier mouvement du Quatuor n°10 Op.74 dit « Les Harpes ». Cet enregistrement permet de fixer ce moment unique, bien mieux que la version de studio qui date de 1972.


L'enregistrement du Quatuor n°16 Op.135 provient d'un autre CD, publié en France en 1991 par la firme Vogue (VG 651027). Il s'avère en tous points supérieur au microsillon Melodiya D8023-8024 publié en 1961, dans lequel l'ajout d'une réverbération excessive donnait une apparente plus-value sonore, mais dénaturait l'interprétation.
Il existe dans plusieurs Radios allemandes (Köln, Frankfurt, Bayerische Rundfunk) ainsi qu'à la Radio de Kiev d'autres enregistrements du Quatuor Beethoven dans sa formation d'origine. Espérons que ceci intéressera un éditeur. On peut penser notamment à Meloclassic qui a publié beaucoup d'archives, en particulier de musique de chambre, provenant de Radios allemandes.
________________
During the 1959-1960 season, the Beethoven Quartet gave in the Small Hall of the Moscow Conservatory a cycle of four concerts comprised of Quartets by Beethoven, namely on October 31, 1959 (concert I) Quartets n°1 Op.18 n°1 and n°7 Op.59 n°1; on December 13, 1959 (concert II) Quartets n°2 Op.18 n°2 and n°15 Op.132; on March 13, 1960 (concert III) Quartets n°4 Op.18 n°4 and n°14 Op.131 and to end with, on April 13, 1960 (concert IV) Quartets n°10 Op.74 and n°13 Op.130. From these concerts, recordings of Quartets n°4 Op.18 n°4 and n°10 Op.74 have survived. They have been published in Japan in 1995 in a « Triton » 7 CD boxset (MECC 26-018-26024) that is long out of print and these recordings are not available otherwise. They allow us to hear the Beethoven Quartet play Beethoven live with their four original members.
Dmitry Tsyganov was famous for his dionysiac and almost diabolical performances of the vigourous and virtuoso « arpeggio » sequence of the first violon which comes shortly before the coda of the first movement of Quartet n°10 Op.74 « Harp ». This recording allows to perpetuate this unique moment, much better than the 1972 studio version.
The recording of Quartet n°16 Op.135 comes from another CD, published in France in 1991 by Vogue (VG 651027). It is vastly superior to the Melodiya LP D8023-8024, published in 1961, in which an excess of  added reverb  gave a flattering sound but almost fatally marred the performance.
In several German Radios (Köln, Frankfurt, Bayerische Rundfunk) as well as the Kiev Radio, there exist other recordings of the Beethoven Quartet with its four original members. Let's hope a record company will be interested, e.g. Meloclassic which published many archive recordings, a.o. of chamber music, from German Radios.
Les liens de téléchargement sont dans le premier commentaire. The download links are in the first comment.