Autres sites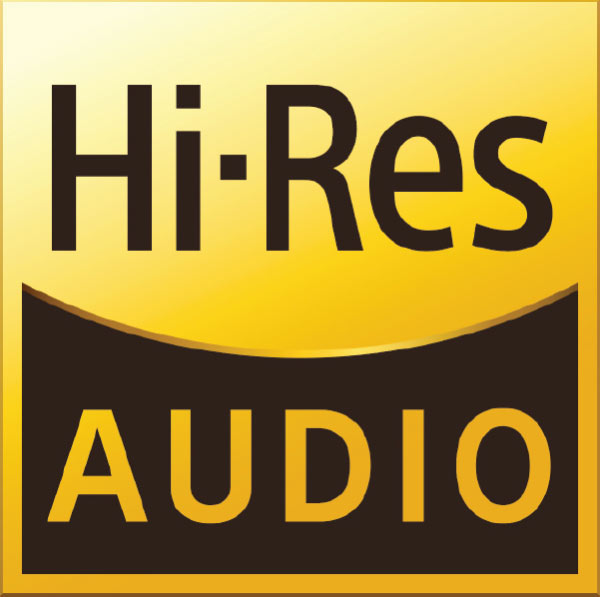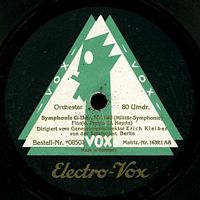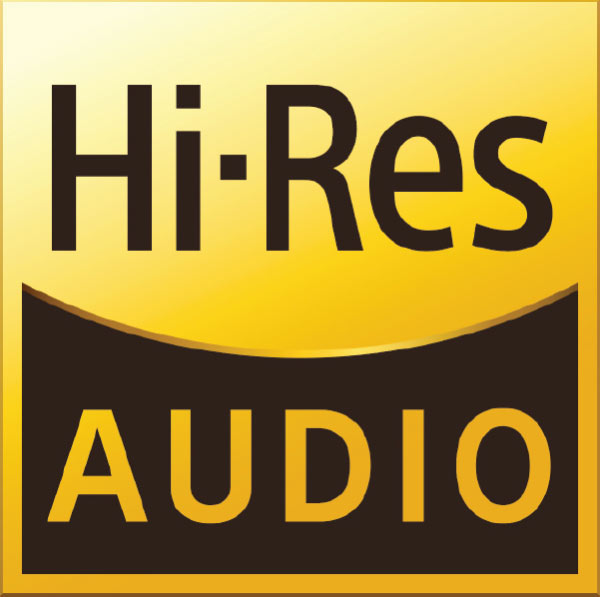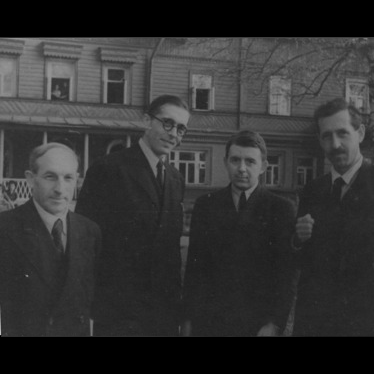 Paul Michael von Ganski's record club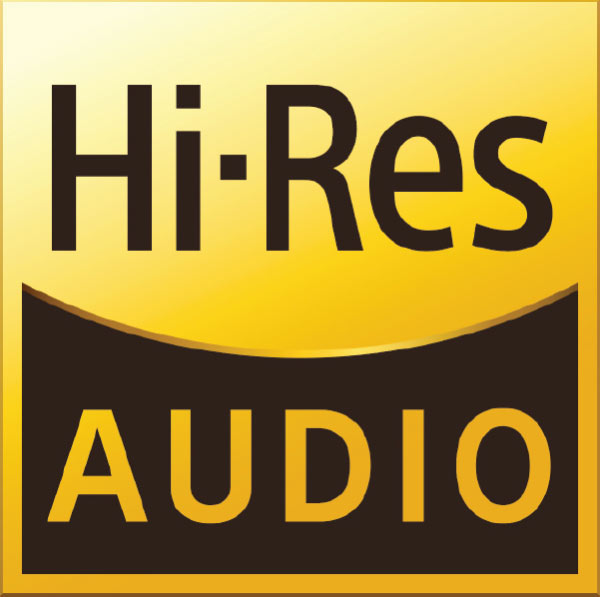 Étiquette :
Guido Cantelli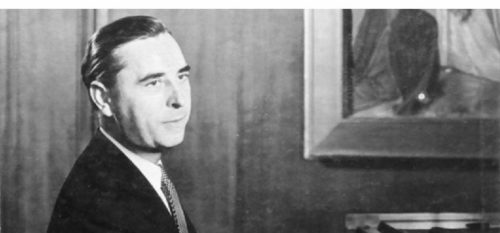 Rudolf Firkušný, piano (Steinway) – Guido Cantelli – New York Philharmonic (NYPO)
Carnegie Hall – April 8, 1956
Source: Bande/Tape 19 cm/s / 7.5 ips
Cette très belle interprétation du Premier Concerto de Brahms provient du dernier concert de Guido Cantelli à New-York.
Le pianiste avait beaucoup d'affinités avec le chef, ainsi qu'il l'a relaté dans une interview:
'Cantelli était toujours extrêmement bien préparé et dirigeait la plupart des œuvres du répertoire de mémoire. J'ai eu énormément de plaisir à travailler avec lui, car nous avons ressenti une certaine affinité dans nos idées musicales. De plus, sa préparation scrupuleuse de l'orchestre rendait la coopération tout à fait idéale. Les concerts ne pouvaient que bien se passer après sa préparation minutieuse lors des répétitions. Bien qu'il soit exigeant et jeune, il était très respecté par les membres de l'orchestre et, je pense, très apprécié en tant que personne. J'ai été étonné par son évolution régulière et son processus de maturation. Notre dernière prestation a montré que son attitude à l'égard de l'orchestre s'était quelque peu adoucie, sans pour autant faire de concessions sur le plan des exigences'.
Les propos de Firkušný se reflètent bien dans des critiques de cette interprétation parues à l'époque:
Louis Biancolli (World Telegram and Sun) : 'Avec Guido Cantelli dirigeant l'un de ses meilleurs accompagnements à ce jour, l'interprétation a été passionnante, depuis la force tragique et sinistre des accords d'ouverture jusqu'à la dernière explosion jubilatoire du Finale. M. Firkušný était dans une veine exaltante. Il a apporté une vigueur saisissante aux passages héroïques, donnant à la ligne soliste l'avantage d'un son fort et solide qui n'a jamais perdu de sa résonance. Dans les moments calmes également, il s'est montré un véritable poète, mêlant sonorités douces et sentiments tendres, inscrivant des phrases plutôt que des vers et laissant le plaisir de lire – et de penser – librement entre les lignes……. Depuis dix-huit ans que j'entends M. Firkušný jouer, je l'ai vu devenir l'une des personnalités les plus marquantes du clavier. Cette personnalité n'a jamais été aussi imposante qu'hier soir. Par leur tempérament et leur style, le concerto et M. Firkušný semblent avoir été conçus l'un pour l'autre, tant l'unité de la vision poétique est étroite.'
Howard Taubman (New York Times) : Rudolf Firkušný a donné un coup de fouet au concert philharmonique donné hier soir au Carnegie Hall avec une interprétation passionnante du Concerto en ré mineur de Brahms. Pianiste de tempérament, il a apporté poésie et tension dramatique à une œuvre qui exige un mélange de tendresse et de passion.
Il est aujourd'hui un pianiste majeur, l'un des meilleurs de la profession. Son interprétation de Brahms hier soir en est une nouvelle preuve. Il l'a fait dans la grande tradition. Dans le premier mouvement, qui est un drame puissant en soi, M. Firkušný a joué avec une profondeur et une solidité de ton, avec une compréhension de l'idiome romantique particulier de Brahms et avec une vitalité qui a parcouru toute son interprétation. Et même, à un moment donné, une série d'accords fortissimo était d'une intensité presque choquante. Mais le charme n'a pas été rompu : c'est comme si le pianiste secouait l'orchestre et le public pour les amener à un rapport plus concentré.
Guido Cantelli, qui entamait sa dernière semaine en tant que chef invité, a bénéficié d'un bien meilleur accompagnement de la part de l'orchestre que lorsqu'il avait fait appel cette saison, à deux reprises, à des pianistes solistes. Le mouvement lent, avec son chant soutenu et méditatif, était particulièrement envoûtant, et M. Firkušný s'y est montré un poète sensible, jouant avec une grande richesse de nuances.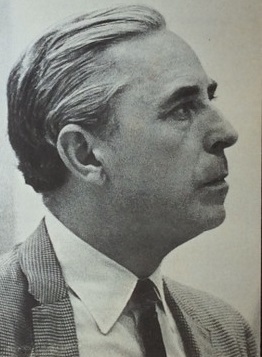 This beautiful performance of Brahms' First Piano Concerto comes from Guido Cantelli's last concert in New York.
The pianist had a great affinity with the conductor, as he recounted in an interview:
'Cantelli was always extremely well prepared, conducting most of the standard repertoire from memory. I enjoyed working with him enormously as we felt a certain affinity in our musical ideas. Also, his scrupulous preparation of the orchestra made the cooperation quite ideal. The performances had to go well after his careful preparation in rehearsals. Although he was demanding and young, he was greatly respected by the orchestra members and I think very much liked as a person. I was amazed by his steady growth and maturing process. Our last performance showed that his attitude towards the orchestra had mellowed somewhat, yet without any concessions in his demands'.
Firkušný's words are well reflected in reviews of this interpretation published at the time:
Louis Biancolli (World Telegram and Sun): 'With Guido Cantelli conducting one of his finest accompaniments to date, the performance was a stirring one from the grim tragic strength of the opening chords to the jubilant last flourish of the Finale. Mr. Firkušný was in exalted vein. He brought arresting vigour to the heroic passages, giving the solo line the benefit of a strong, solid tone that never lost resonance. Also in the quiet places he was the true poet, mixing soft-spun sound with tender feeling, inscribing phrases instead of verses and allowing one the pleasure of reading – and thinking – freely between the lines…… In the eighteen years I have heard Mr. Firkušný play, I have watched il grow into one of the most commanding personalities of the keyboard. That personality was never so commanding as it was last night. In temperament and style, the Concerto and Mr. Firkušný seemed to have been intended for one another, so close was the unity of poetic vision.
Howard Taubman (New York Times): 'Rudolf Firkušný gave a lift to the last night's Philharmonic concert given at Carnegie Hall with an exciting performance of Brahms' D minor Concerto. He is a pianist of temperament, and he brought poetry and dramatic tension to a work that demands a commingling of tenderness and passion.
He is now a major pianist, one of the best in the profession. His performance of Brahms last night was further evidence of this. It was in the grand manner. In the first movement, which is a powerful drama in itself, Mr. Firkušný played with depth and solidity of tone, with a grasp of Brahms' special romantic idiom and with a vitality that pulsed through his entire interpretation. Indeed, at one point, a series of fortissimo chords was almost schocking in its intensity. But, the spell was not brocken: it is as if the pianist were jolting orchestra and audience into more concentrated rapport.
Guido Cantelli, who began his final week as guest conductor, got a much better accompaniment from the orchestra than he had on two previous occasions this season when he had piano soloists. The slow movement, with its sustained, meditative song was especially enamoring, and here Mr. Firkusny was the sensitive poet, playing with a wealth of nuance.'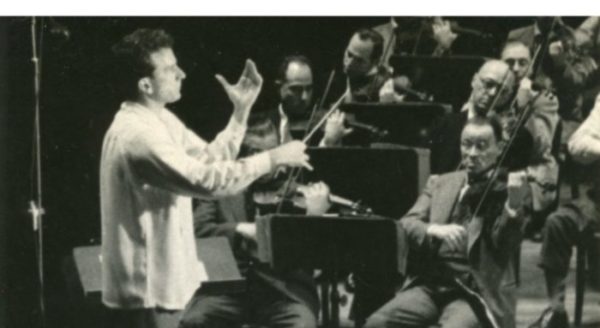 Guido Cantelli – New York Philharmonic (NYPO)
Carnegie Hall – March 29, 1953
Source: Bande/Tape  19 cm/s / 7.5 ips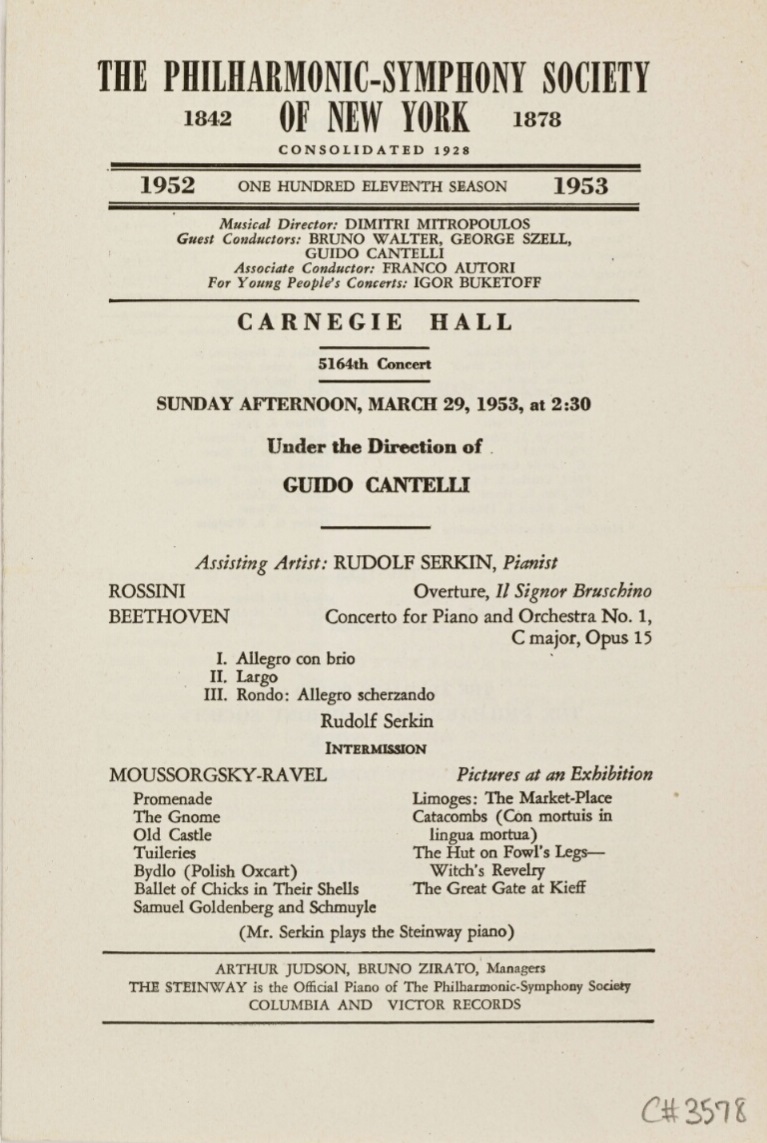 Les Tableaux d'une Exposition de Moussorgski, c'est une des œuvres que Cantelli a le plus dirigées. Outre deux concerts (22 janvier 1951, 27 février 1952) et un enregistrement officiel avec le NBC SO, deux concerts avec le Boston SO (6 et 7 février 1953), et trois avec le Philharmonia Orchestra (21 et 23 octobre 1952 à Londres et 11 septembre 1954 à Edinburgh), c'est avec le New York Philharmonic (NYPO) que l'on trouve le plus grand nombre d'exécutions dont douze à New-York (24-27 janvier 1952; 25-27 et 29 mars 1953; 13, 14, 16 janvier et 19 mars 1955) et onze en tournée entre le 20 avril et le 21 mai 1955 d'une part, et entre le 7 et le 25 septembre 1955 d'autre part.
Le présent enregistrement reflète la deuxième partie du concert du 29 mars 1953 dont la première partie (Rossini Il Signor Bruschino Ouv. et Beethoven Concerto n°1 Op. 15 avec Rudolf Serkin) est déjà disponible sur le présent blog*.
Pour ces 'Tableaux', tant l'interprétation, beaucoup plus expressive, que la prise de son, sont supérieures à celles du concert du 27 janvier 1952 (Coffret Music & Arts CD-1056).
Dans son article dans la revue 'Musical America' sur cette série de concerts de fin mars 1953, Ronald Eyer, après avoir remarqué que Cantelli dirigeait les Tableaux de Moussorgski avec un dynamisme et un sens du style qui les faisait sonner comme autant de chefs d'œuvre a proposé l'explication suivante: 'C'est peut-être le secret du génie de Mr. Cantelli: il aborde tout comme s'il s'agissait du plus grand morceau de musique jamais écrit'.
*Rossini Il Signor Bruschino  Beethoven Concerto n°1 Op. 15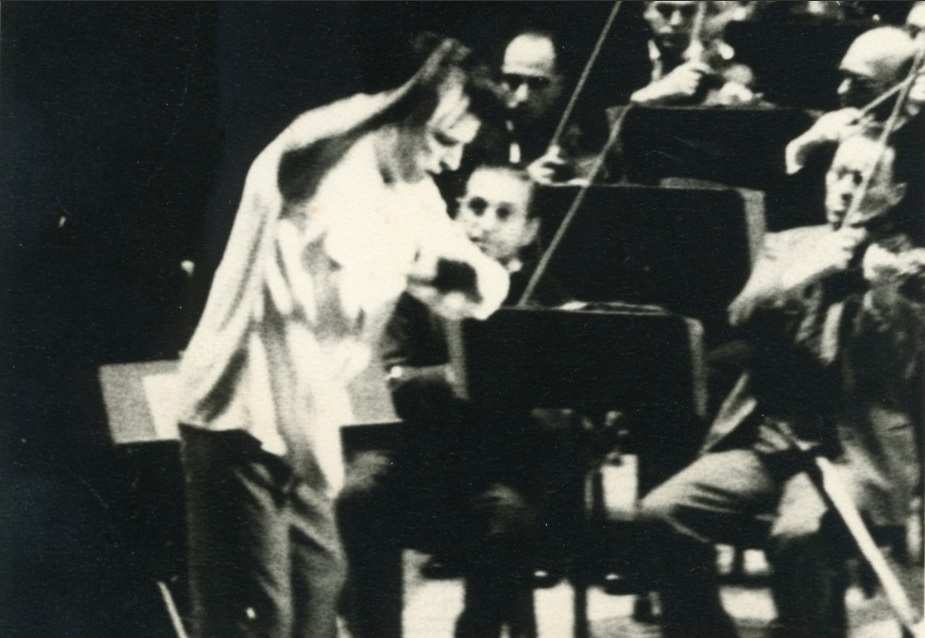 Mussorgsky's Pictures at an Exhibition is one of the works Cantelli conducted the most. In addition to two concerts (January 22, 1951, February 27, 1952) and an official recording with the NBC SO, two concerts with the Boston SO (February 6 and 7, 1953), and three with the Philharmonia Orchestra (October 21 and 23, 1952 in London and September 11, 1954 in Edinburgh), it is with the New York Philharmonic (NYPO) that we find the greatest number of performances, including twelve in New York (January 24-27, 1952; 25-27 and 29 March 1953; 13, 14, 16 January and 19 March 1955) and eleven on tour between 20 April and 21 May 1955 on the one hand, and between 7 and 25 September 1955 on the other hand.
The present recording reflects the second part of the concert of March 29, 1953, the first part of which (Rossini Il Signor Bruschino Ouv. and Beethoven Concerto No. 1 Op. 15 with Rudolf Serkin) is already available on this blog.
For these 'Pictures', Both the interpretation, much more expressive, and the sound recording, are superior to those of the January 27, 1952 concert available in the Music & Arts Boxset CD-1056.
In his review in 'Musical America' of this series of end of March 1953 concerts, Ronald Eyer, after having remarked that Cantelli played the Moussorgsky Pictures with a dynamism and a sense of style that made them sound as momentous as masterpieces, attempted the following explanation: 'This is perhaps the secret of Mr. Cantelli's genius: he approaches everything as though it were the greatest piece of music ever written'.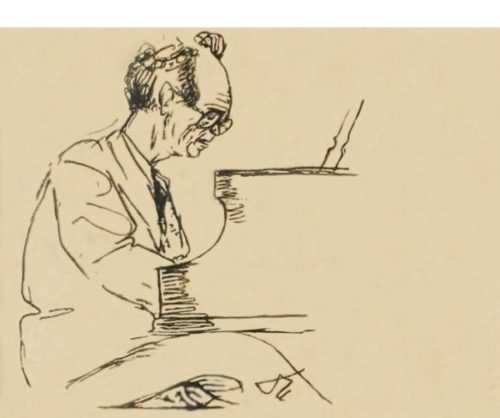 Rudolf Serkin Steinway piano – Guido Cantelli New York Philharmonic (NYPO)
Mozart Concerto n°20 K. 466 (Cadenzas: Beethoven) – Carnegie Hall March 27, 1953
Beethoven Concerto n°1 Op.15 (Cadenza: Beethoven Version III) – Carnegie Hall March 29, 1953
Source: Bande / Tape – 19 cm/s / 7.5 ips
L'invitation de nombreux solistes faisait partie intégrante de la politique des programmes du New York Philharmonic (NYPO). Cantelli a commencé à diriger le NYPO en janvier 1952, et très vite, un nombre appréciable de grands pianistes se sont produits avec lui: successivement de 1952 à 1956, Rudolf Firkušný, Nicole Henriot-Schweitzer, Claudio Arrau, Rudolf Serkin, Robert Casadesus, Walter Gieseking et Wilhelm Backhaus, et une série d'enregistrements radiophoniques nous permet d'apprécier ses qualités exceptionnelles en tant que partenaire, bien plus qu'accompagnateur.
Rudolf Serkin a fêté son cinquantième anniversaire le 28 mars 1953. Avec Guido Cantelli et le NYPO, il a joué les 26 et 27 le Concerto n°20 K.466 de Mozart et le 29, le Concerto n°1 Op.15 de Beethoven. Le jour même de son anniversaire, il a répété le concerto de Beethoven avec l'orchestre.
D'habitude, la Radio ne retransmet que le concert du dimanche dont le programme, comme ici, diffère de ceux qui ont été joués au cours de la semaine. Nous avons cependant la chance d'avoir un enregistrement du concerto de Mozart joué le vendredi 27.
Les critiques musicaux new-yorkais se sont accordés pour trouver mémorable l'interprétation par Serkin du concerto de Mozart et pour louer la direction de Cantelli.
Harris Goldsmith, qui a assisté au concert du 29 alors qu'il était encore étudiant en piano, a relaté bien plus tard à quel point l'interprétation beethovénienne de Serkin, portée par les tempi rapides et fougueux de Cantelli, qui lui rappelaient ceux de Toscanini (avec Ania Dorfmann), était à la fois musicale et intense.
On notera dans le largo du concerto de Beethoven la finesse du dialogue entre le piano et le clarinettiste solo du NYPO, Robert Mc Ginnis.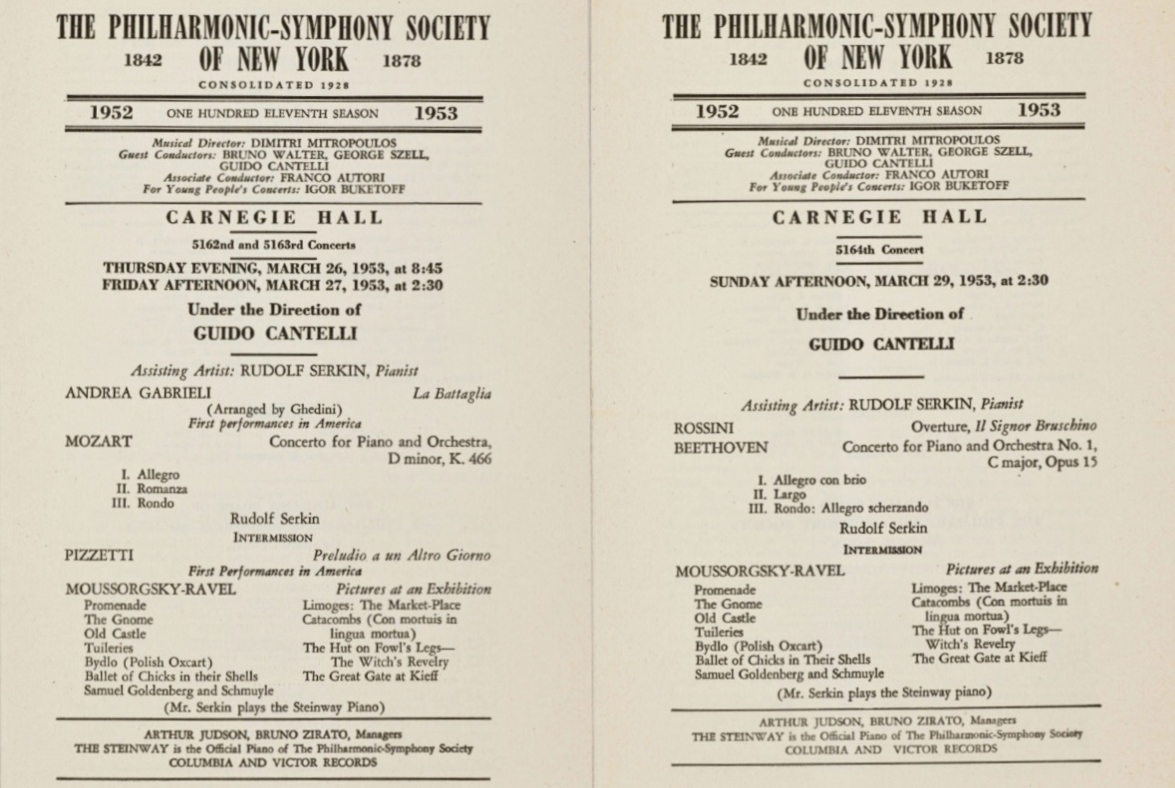 Inviting a large number of soloists was an integral part of the schedule of the New York Philharmonic (NYPO). Cantelli started conducting the NYPO in January 1952, and very soon, a significant number of great pianists performed with him: successively from 1952 to 1956, Rudolf Firkušný, Nicole Henriot-Schweitzer, Claudio Arrau, Rudolf Serkin, Robert Casadesus, Walter Gieseking and Wilhelm Backhaus, and a series of broadcast recordings allows us to appreciate his exceptional qualities as a partner, rather than an accompanist.
Rudolf Serkin's fiftieth birthday was on March 28, 1953. With Guido Cantelli and the NYPO, he played Mozart's Concerto n°20 K.466 on the 26 and 27, and on the 29, Beethoven's Concerto n°1 Op.15. On the birthday itself, he rehearsed the Beethoven concerto with the orchestra.
Usually, the Radio broadcasts only the Sunday concert whose program, as here, is different from those that have been played during the week. We are however lucky to have a recording of the Mozart's concerto played on the Friday 27.
New York music critics agreed to find Serkin's performance of the Mozart concerto memorable and to praise Cantelli's conducting.
Harris Goldsmith, who attended the concert on the 29 when he was still a piano student, remembered many years later to what extend Serkin's Beethoven performance, uplifted by Cantelli's fast and fiery tempi, which reminded him of Toscanini's (with Ania Dorfmann), was both musical and intense.
Note in the largo of the Beethoven's concerto the delicacy of the dialog between the piano and the solo clarinettist of the NYPO, Robert Mc Ginnis.

Cadences/Cadenzas: Ferrucio Busoni
Walter Gieseking, Baldwin piano – Guido Cantelli New York Philharmonic (NYPO)
Carnegie Hall – March 6, 1955
Source: Bande / Tape – 19 cm/s / 7.5 ips
Cette interprétation du 6 octobre 1955 documente la rencontre entre Gieseking et Cantelli. C'est le retour de Gieseking avec le NYPO pour la première fois depuis 1939, et c'est une réussite. L'influence réciproque entre les deux interprètes conduit à une interprétation mémorable qui est on ne le peut mieux décrite que par le critique américain Bernard H. Haggin (1900-1987) dans son article de 1968 en hommage à Cantelli:
'A l'époque, j'ai trouvé que beaucoup d'interprétations de Cantelli étaient merveilleuses; et merveilleux est le mot pour certaines que j'ai entendues récemment, en particulier celle du Concerto pour piano de Mozart K.467. Dans mon expérience, seul Toscanini apportait aux solistes des contextes orchestraux aussi beaux et aussi efficaces que ceux de Cantelli; et dans mon expérience, Toscanini a fourni le précédent pour la chose extraordinaire qui se passe dans l'interprétation par Cantelli du concerto K.467. A un concert du New York Philharmonic en 1934, j'ai entendu Toscanini diriger les concertos  K.467 et K.466 avec José Iturbi en soliste, et j'ai entendu Iturbi—sous l'impulsion de la personnalité et du magnétisme du chef—rivaliser avec le jeu puissant de l'orchestre avec un jeu personnel qui était remarquablement différent de son jeu embelli habituel, un style de salon, pour jouer Mozart.
Et la même chose se produit dans l'exécution par Cantelli du concerto K.467. Ce que l'on s'attend à entendre après l'introduction orchestrale superbement exécutée est le style miniature finement ciselé pour jouer Mozart que l'on entend toujours de la part de Gieseking; mais ce que l'on entend à la place, ce sont une énonciation forte et des phrasés forts pour jouer la mélodie, et des doigtés forts pour les séquences de notes rapides et les figurations qui doivent avoir surpris Gieseking comme ils doivent avoir surpris ses auditeurs en 1955 au concert du New York Philharmonic. Jamais auparavant, il n'avait joué Mozart comme cela; et il l'a fait sous la même impulsion de la part de Cantelli que celle que Toscanini avait exercé sur Iturbi. Sous cette impulsion, Iturbi a réussi, et Gieseking réussit, dans l'extraordinaire Andante ce que je n'ai entendu d'aucun autre pianiste au concert: une énonciation et une articulation de la longue cantilène du piano qui soit comparable avec l'enregistrement discographique de Schnabel. Et le jeu de Gieseking dans cette cantilène, contrairement à celui de Schnabel, s'exprime dans le contexte du jeu superbe de la partie orchestrale qui est constamment active—par exemple, les commentaires poignants des bois qui intensifient certaines des énonciations du piano.'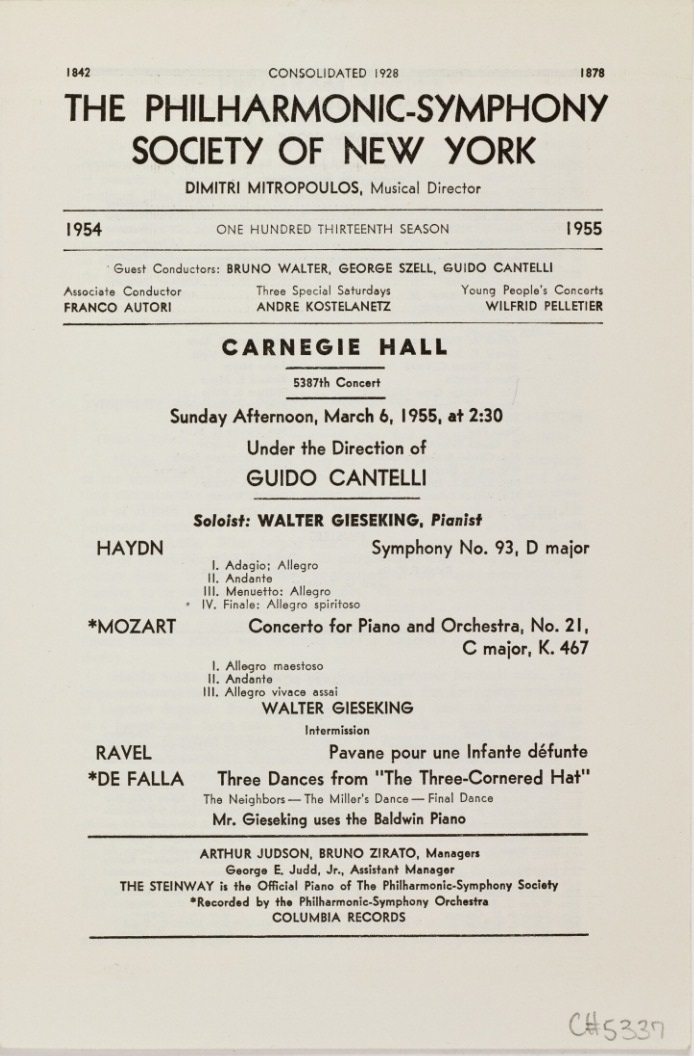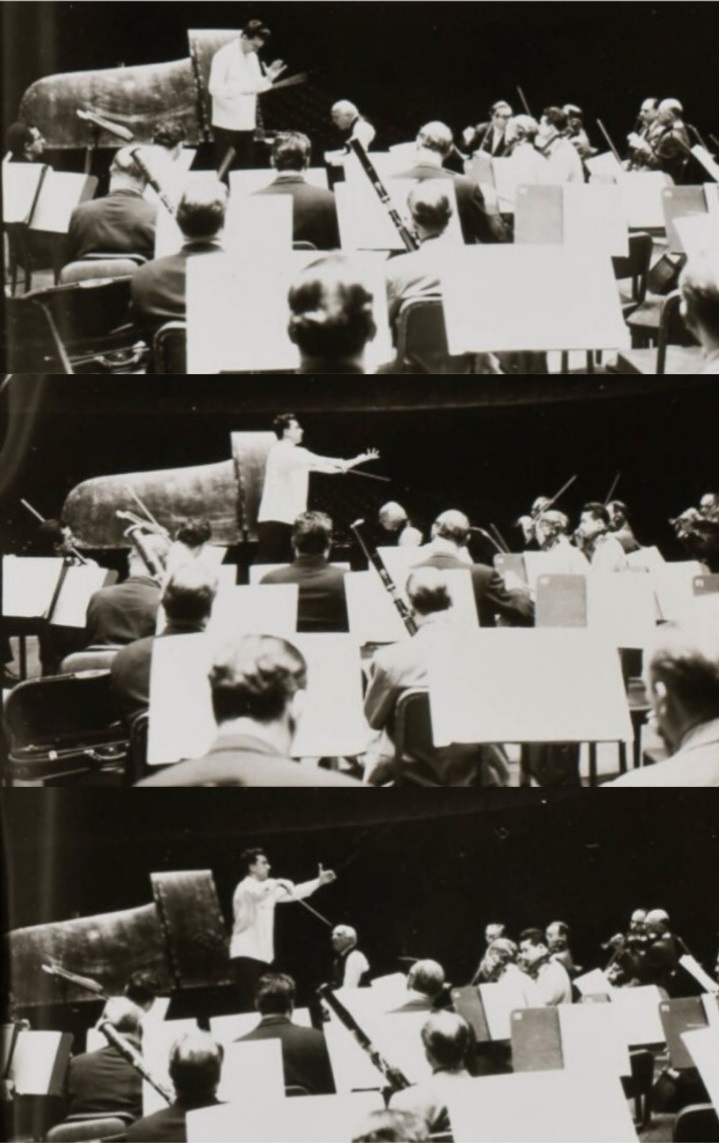 This October 6, 1955 concert illustrates the meeting between Gieseking and Cantelli. It is Gieseking's return with the NYPO for the first time since 1939 and it is a success. The reciprocal influence between both musicians leads to a memorable performance best described by US critic Bernard H. Haggin (1900-1987) in his 1968 tribute to Cantelli:
'Many of Cantelli's performances I found marvelous at the time; and marvelous is the word for those I have heard recently—in particular the one of Mozart's Piano Concerto K.467. Only Toscanini, in my experience, provided soloists with orchestral contexts as beautifully made and as effective as Cantelli's; and Toscanini provided the one precedent in my experience for the astounding thing that happens in Cantelli's performance of K.467. At a New York Philharmonic concert in 1934, I heard Toscanini perform K.467 and 466 with José Iturbi as soloist, and heard Iturbi—under the compulsion of the personality and magnetism of the man on the podium—match the orchestra's powerful playing with playing of his own that was strikingly different from his customary prettified salon-style playing of Mozart.
And the same thing happens in Cantelli's performance of K.467. What one expects to hear after the superbly performed orchestral introduction is the finely chiseled miniature-scale playing of Mozart that one always heard Gieseking do; but what one hears instead is a strongly enunciated, strongly phrased playing of melody, a strong-fingered execution of runs and figuration, that may have amazed Gieseking as it must have amazed his listeners at the New York Philharmonic concert in 1955. He had never played Mozart that way before; and he did so then under the same compulsion from Cantelli as Toscanini had exercised on Iturbi. Under that compulsion, Iturbi achieved, and Gieseking achieves, in the extraordinary Andante what I have heard live from no other pianist: an enunciation and articulation of the piano's long cantilena comparable with Schnabel's in his recorded performance. And Gieseking's playing of this cantilena, unlike Schnabel's, is heard in the context of the superb playing of the constantly active orchestral part—e.g., the poignant woodwind comments intensifying certain of the piano's statements.'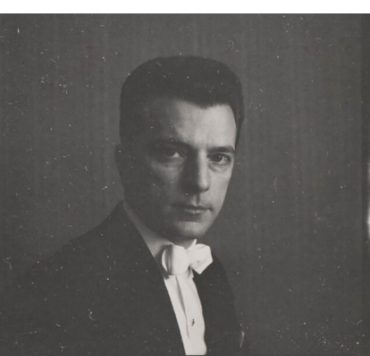 Brahms: Tragische Ouverture Op.81 NBC SO Manhattan Center – January 15, 1951
Brahms: Symphonie n°1 Op.68 NBC SO – Carnegie Hall – December 6, 1952
______
NYPO – Westminster Choir – Carnegie Hall – April 1, 1956
Verdi: Te Deum
Brahms: Alt-Rhapsodie Op.53 NYPO – Martha Lipton
Source: Bande/Tape  19 cm/s / 7.5 ips
Guido Cantelli a peu donné en concert l'Ouverture Tragique de Brahms Op.81, mais par contre sa Première Symphonie Op.68 est l'œuvre qu'il a le plus dirigé. Fin 1950, la NBC a transformé en studio de TV le studio 8-H où avaient lieu la plupart des concerts du NBC SO, et a décidé de les transférer au Manhattan Center, salle à l'acoustique très réverbérée, ce que Toscanini a refusé, seul Carnegie Hall étant pour lui acceptable, et donc seuls d'autres chefs d'orchestre, dont Cantelli,  y ont donné temporairement des concerts avec cet orchestre, et la NBC n'a finalement pu que se plier à sa demande.
Le Te Deum de Verdi et la Rhapsodie pour contralto, chœurs d'homme et orchestre Op.53 de Brahms ont été mis au programme des concerts des 29, 30, 31 mars, et 1 avril 1956 du New York Philharmonic et c'est la seule fois qu'il les a dirigées.

Guido Cantelli has seldom performed Brahms' Tragic Overture Op.81, whereas his first Symphony Op.68 was the work he most conducted. At the end of 1950, the NBC transformed Studio 8-H where most of the NBC SO concerts were given, into a TV studio, and decided to tranfer them to Manhattan Center, a venue with much reverberation, which Toscanini refused, only Carnegie Hall being acceptable to him, and thus only other conductors, among them Cantelli, temporarily gave concerts there with this orchestra and eventually the NBC had to comply with his demand.
Verdi's Te Deum and Brahms' Rhapsody for contralto, male chorus and orchestra Op.53 were performed at the New York Philharmonic concerts of March 29, 30, 31 and April 1, 1956 and it it the only time he performed them.