Autres sites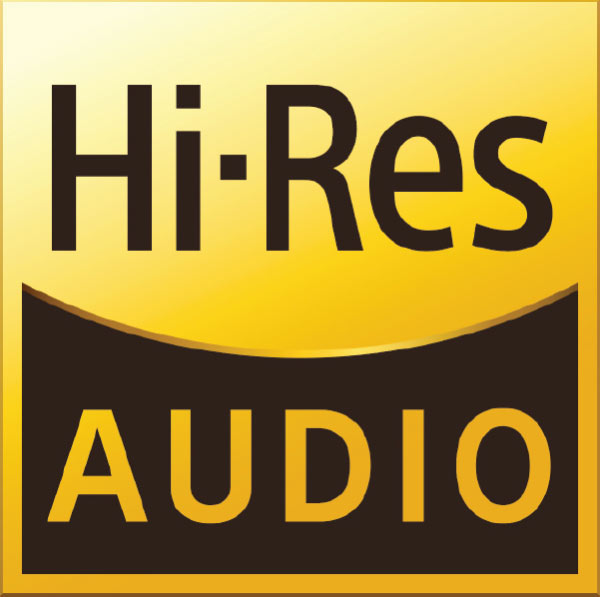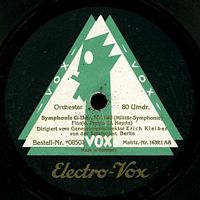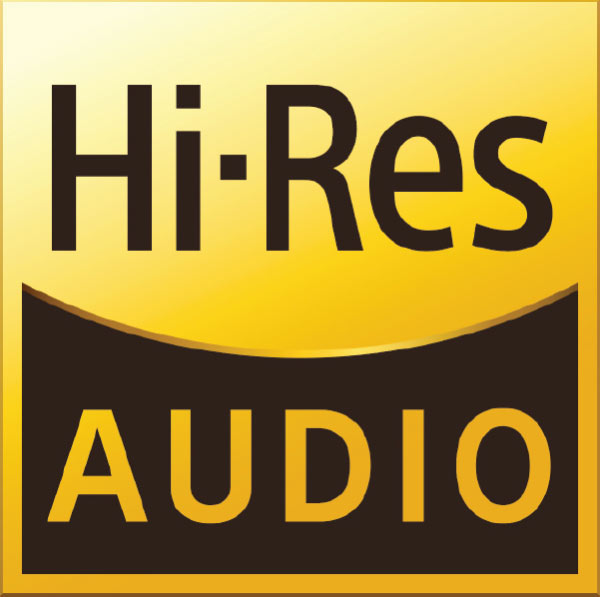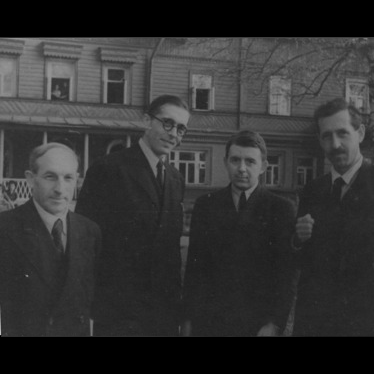 Paul Michael von Ganski's record club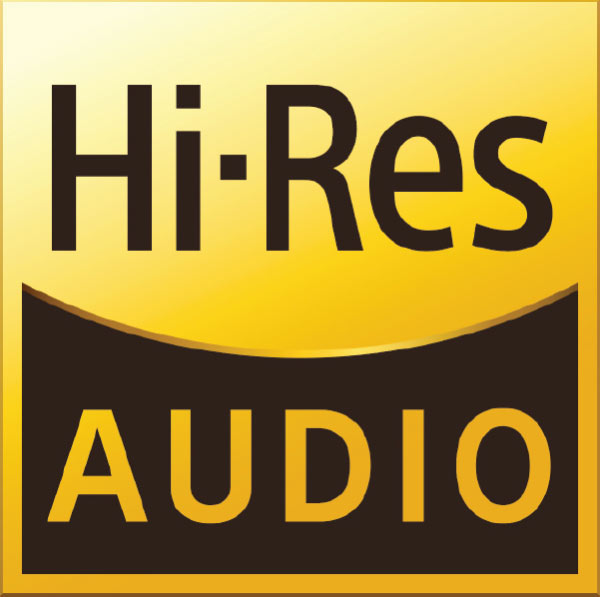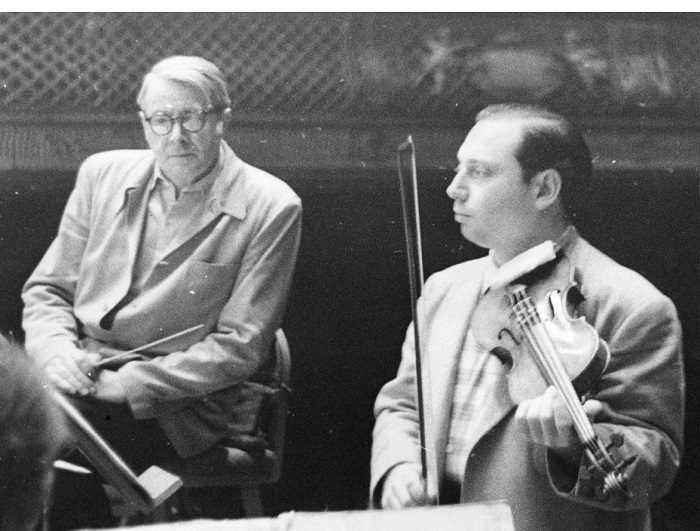 Berg Violinkonzert – Isaac Stern Charles Munch Boston Symphony Orchestra (BSO)
Boston Symphony Hall – November 6, 1959
Source Bande/Tape:  STEREO 19cm/s 2 pistes /7.5ips 2tracks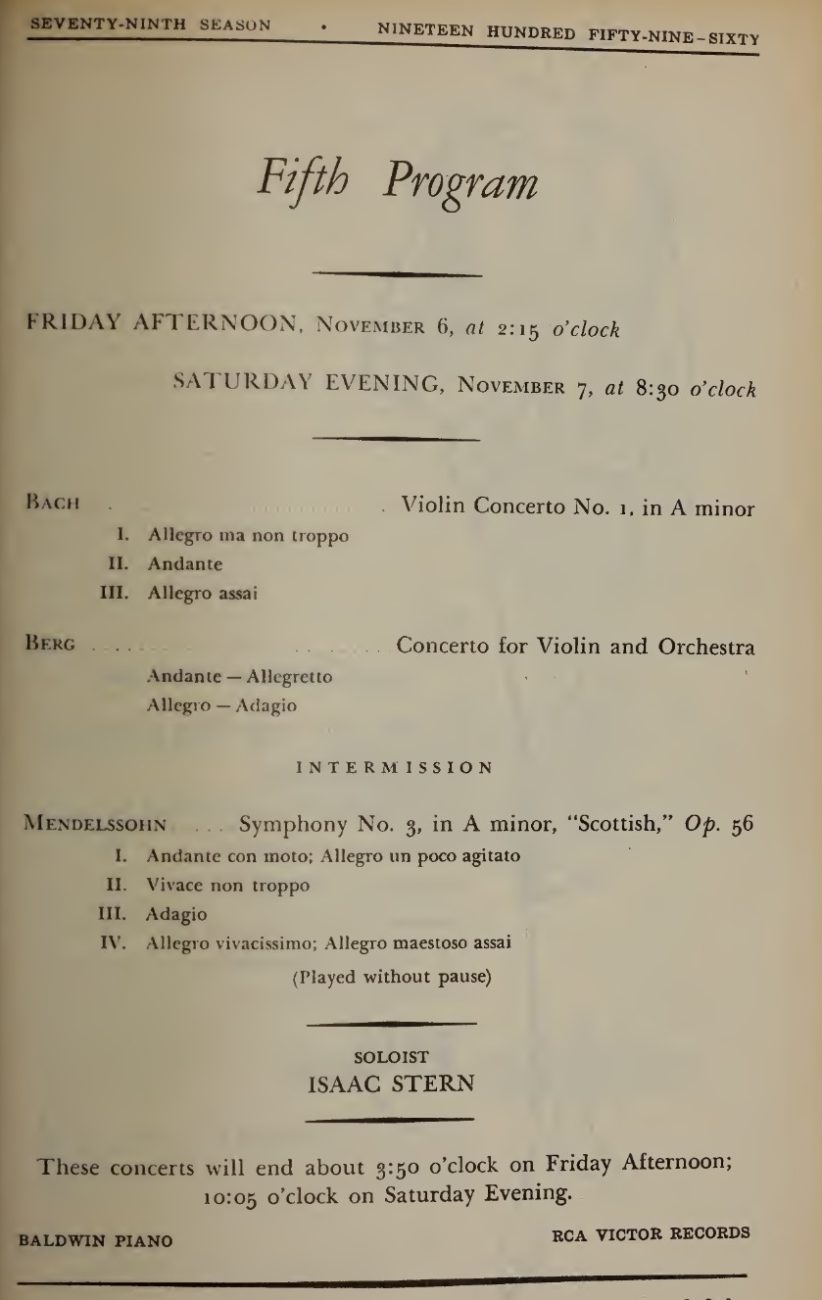 En ce qui concerne la musique du XXème siècle, Charles Munch est particulièrement connu comme interprète de Debussy, Dutilleux, Honegger, Martinu, Milhaud, Poulenc, Ravel et Roussel. Mais il a aussi à de rares occasions abordé le répertoire de la musique atonale (par exemple Stravinsky Agon) et plus particulièrement le Concerto pour violon d'Alban Berg dont il a dirigé la première en France avec Louis Krasner et l'Orchestre de la Société Philharmonique de Paris à la Salle Pleyel le 26 novembre 1936: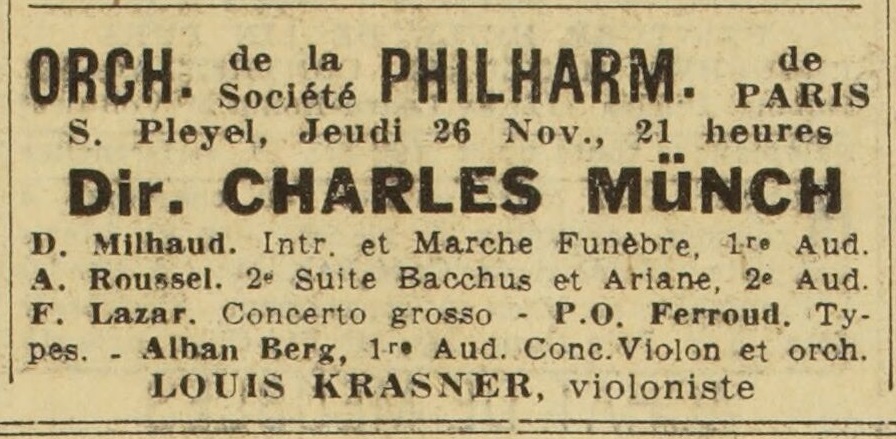 L'œuvre a été bien reçue par la critique. C'est ainsi que le chef d'orchestre, compositeur et organiste Gustave Bret (1875-1959) écrivait dans L'Intransigeant du 15 décembre 1936: «Le Concerto pour violon et orchestre d'Alban Berg mérite, entre toutes les œuvres nouvelles, une particulière attention. Car, si étrangement hostile que se manifeste au premier contact, et même au second, cette musique, elle garde ce caractère de ne pas être antipathique. Elle révèle tout d'abord la main d'un compositeur qui a une connaissance approfondie de son art. Elle nous heurte par ses fausses notes, ou du moins par ce que, à l'époque actuelle, nous jugeons telles. Mais elle s'illumine de je ne sais quel enthousiasme dont l'expression, encore que pénible et terriblement inquiète, vient jusqu'à nous. Cette œuvre se différencie nettement par là, de tant de productions dont la laideur est la seule originalité et qui dissimulent sous un masque féroce, une indigente simplicité». Le compositeur Jacques Ibert (1890-1962) écrivait quant à lui le 16 décembre 1936 dans Marianne à propos du 'beau concert' de Charles Münch: « La musique de Berg n'est pas de celles qui livrent du premier coup leurs secrets. Le langage assez complexe et le système d'écriture du maître viennois demeureront toujours un peu mystérieux pour une oreille non exercée. Néanmoins, on peut admirer dans ce Concerto l'originalité d'un tempérament avant tout lyrique, qui a su échapper à temps à l'influence de Schoenberg, mais qui, cependant, lui doit son orientation première. M. Krasner interpréta cet ouvrage avec une fougue et une habileté technique qui lui valurent un succès très mérité».
A Boston, Munch a redonné l'œuvre à une seule occasion, pour une série de quatre concerts les 6, 7, 8 et 10 novembre 1959 avec Isaac Stern. Fort heureusement, il nous en reste ce superbe enregistrement dans lequel Stern, porté par l'orchestre, donne le meilleur de lui-même.
____________
As far as 20th century music is concerned, Charles Munch is especially known as a performer of works by Debussy, Dutilleux, Honegger, Martinu, Milhaud, Poulenc, Ravel and Roussel. But he also occasionaly performed atonal music (e.g. Stravinsky Agon) and more particularly Alban Berg's Violin Concerto, which he premiered in France with Louis Krasner and the 'Orchestre de la Société Philharmonique de Paris' at the Salle Pleyel on November 26, 1936: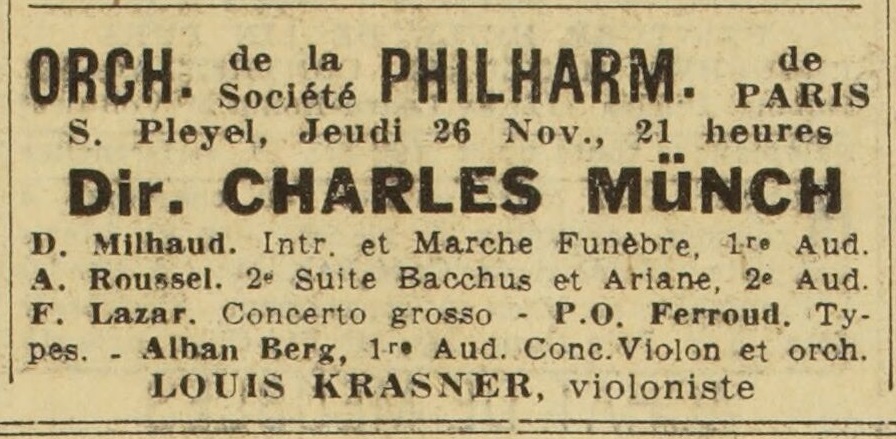 The work was well received by the critics. Indeed, conductor, composer and organist Gustave Bret (1875-1959) wrote in 'L'Intransigeant' on December 15, 1936: «The Concerto for violin and orchestra by Alban Berg deserves, among all the new works, special attention. Because, so strangely hostile this music appears at the first and even at the second contact, it keeps this property of not being antipathetic. It reveals in the first place the hand of a composer who has a deep knowledge of his art. It offends us by its wrong notes, or at least what nowadays we consider as such. But it lights up by I don't know what enthousiasm whose expression, although painful and terribly anxious, reaches us. In this, this work differs markedly from so many productions whose ugliness is the only originality and hide under a ferocious mask, an indigent simplicity». Composer Jacques Ibert (1890-1962) wrote on December, 16 in 'Marianne' about Charles Münch's 'beautiful concert': « The music by Berg is not among those that reveal their secrets at first hearing. The rather complex musical langage and the writing system of the Viennese will always remain somewhat mysterious for an untrained hear. However, one may admire in this Concerto the originality of a temperament above all lyrical, who knew how to escape Schoenberg's influence in the nick of time, but who however ows him his first trend. M. Krasner performed this work with a passion and a technical skill which earned im a well-deserved success».
In Boston, Munch performed the work on only one occasion, for a series of four concerts on November 6, 7, 8 and 10, 1959 with Isaac Stern. Happily, this superb recording has been preserved, in which Stern, with the support of the orchestra, gives his best.