Autres sites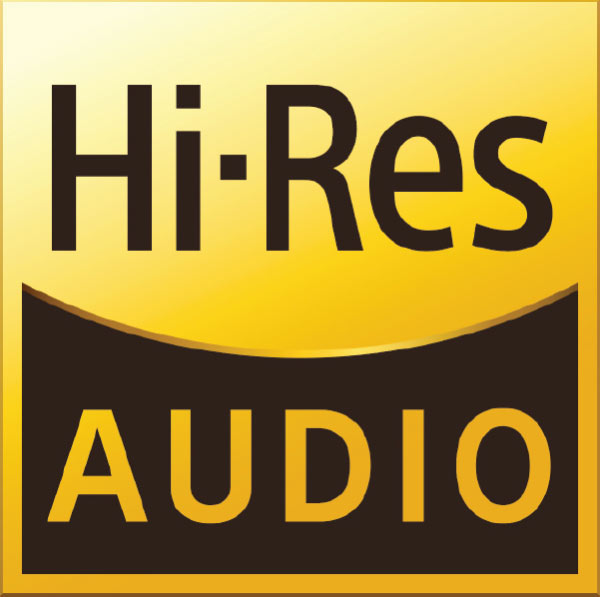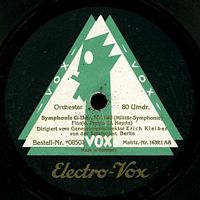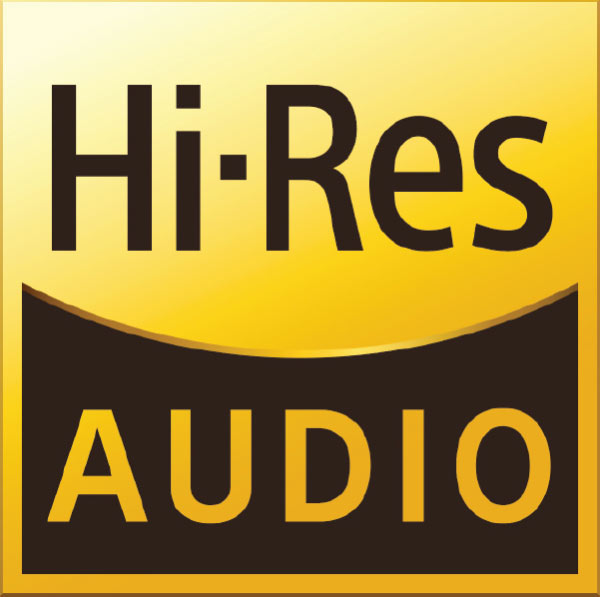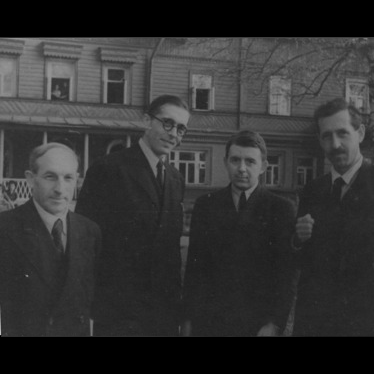 Paul Michael von Ganski's record club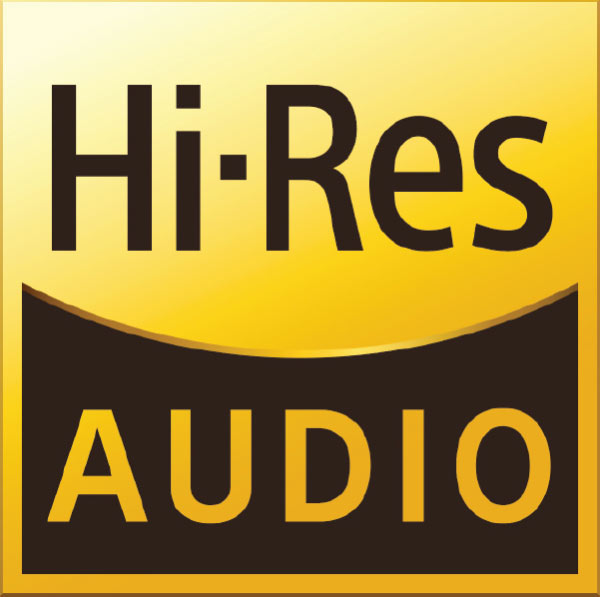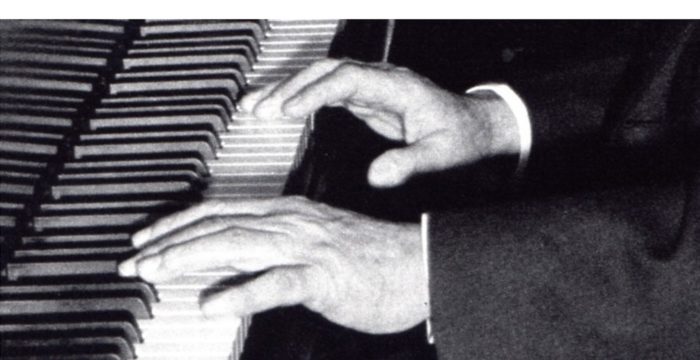 Fischer – II – Schubert: Wanderer Fantasie D.760 Moments Musicaux D.780
Edwin Fischer, piano
Wanderer Fantasie D.760 London Studio n°3 Abbey Road 22 & 24 May 1934
Moments Musicaux D.780 London Studio n°3 Abbey Road 18 May 1950

Edwin Fischer – Recital Berlin Beethovensaal 23 October 1933
►◄

Edwin Fischer – BBC National Program 19 November 1933 19.30
Voici un nouveau report à partir d'un des disques (GR-2199) de la série de microsillons EMI-Toshiba publiés au cours des années 1960, dont la qualité musicale reste une référence. Les 78 tours de 1934 sont reportés à partir de pressages vinyl, avec un minimum de traitement. Le report de la bande de 1950 (Moments Musicaux) obéit au même principe de fidélité maximale au son original.
La « Wanderer » de 1934, un des enregistrements les plus impressionnants d'Edwin Fischer, effectué peu après des concerts notamment à Berlin et à Londres, est particulièrement bien captée, et on peut ainsi apprécier toute la fougue de son interprétation, mais aussi la douceur de ses phrasés et de son toucher dans les pianissimi.
____________
Here is a new transfer from one of the LPs (GR-2199) of the series published by EMI-Toshiba during the 1960's, of which the musical quality remains unmatched. The 78rpm recorded in 1934 are transferred from vinyl pressings with minimal processing. The transfer of the 1950 tape (Moments Musicaux) obeys the same principle of maximal fidelity to the original sound.
The 1934 « Wanderer », one of Edwin Fischer's most impressive recordings, made soon after concerts a.o. in Berlin and in London, is remarkably well recorded, which allows to enjoy all the fire of his performance, but also the softness of his phrasings and of his touch in the pianissimi passages.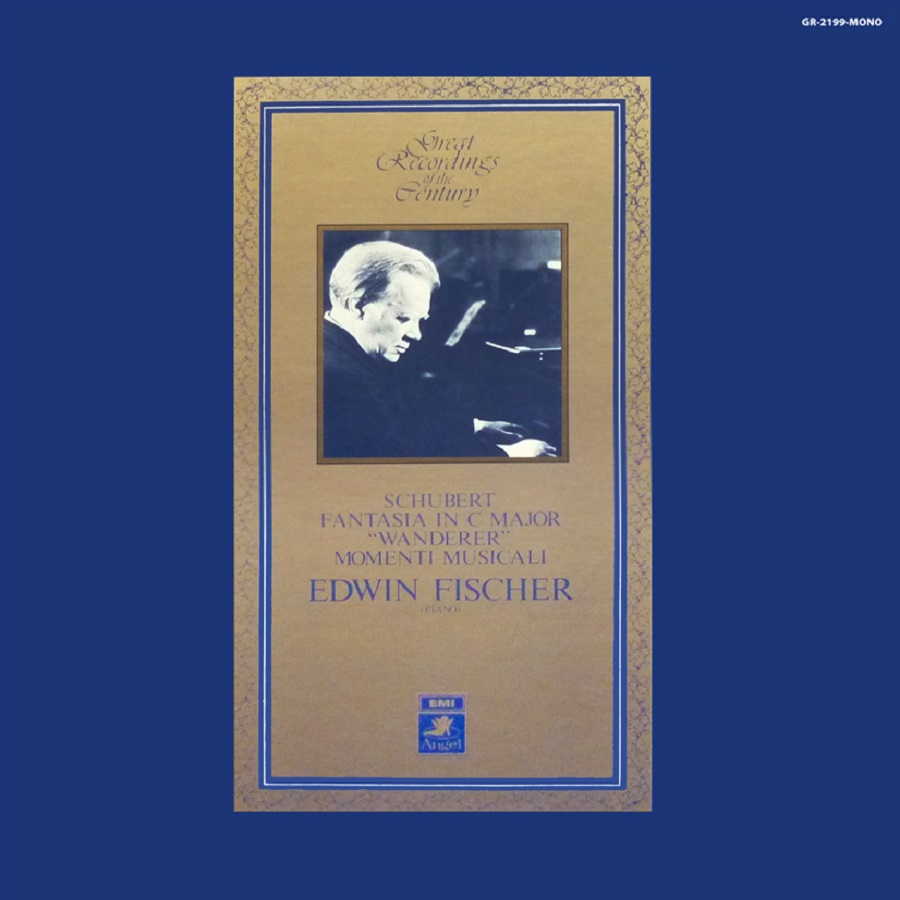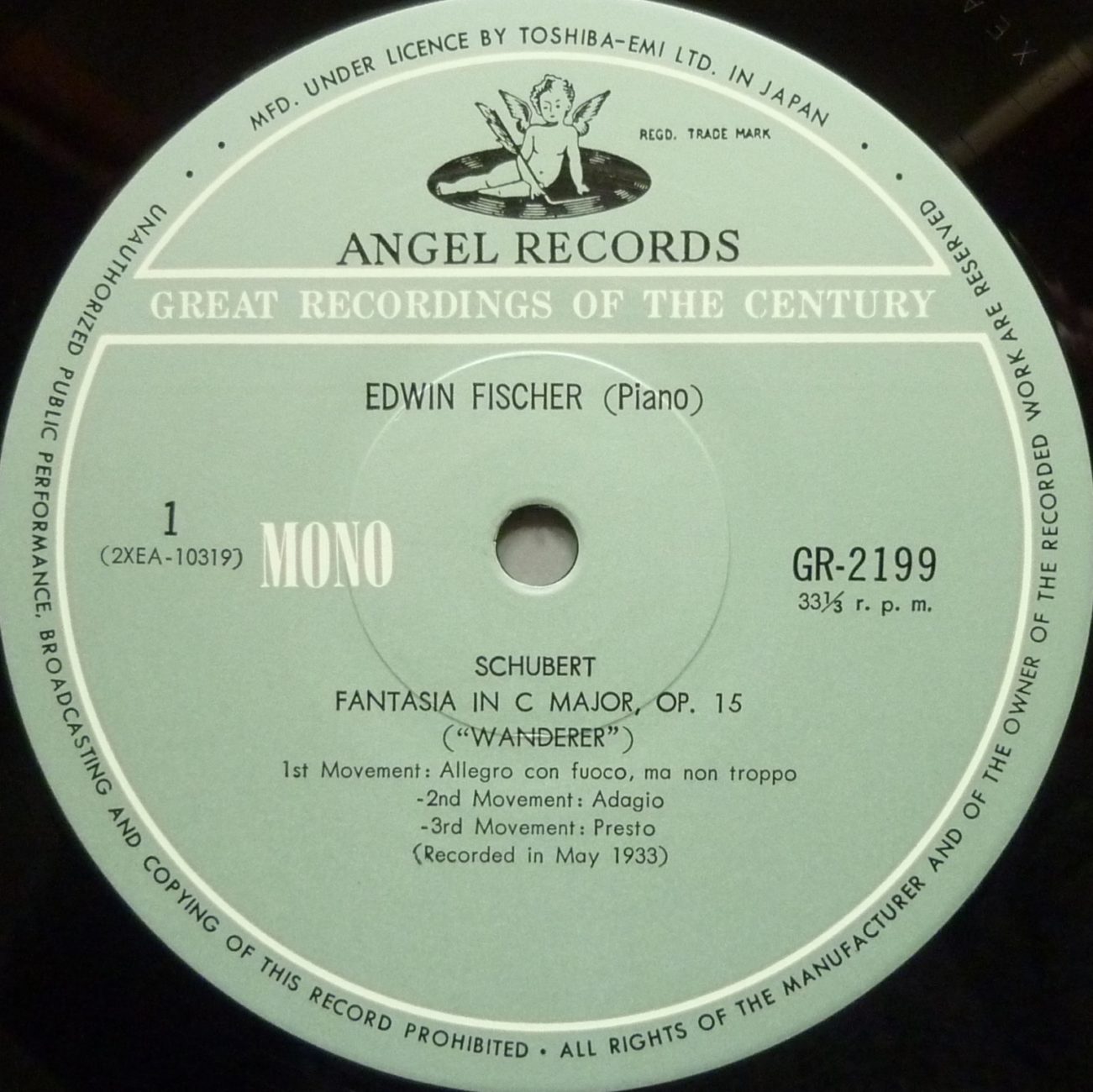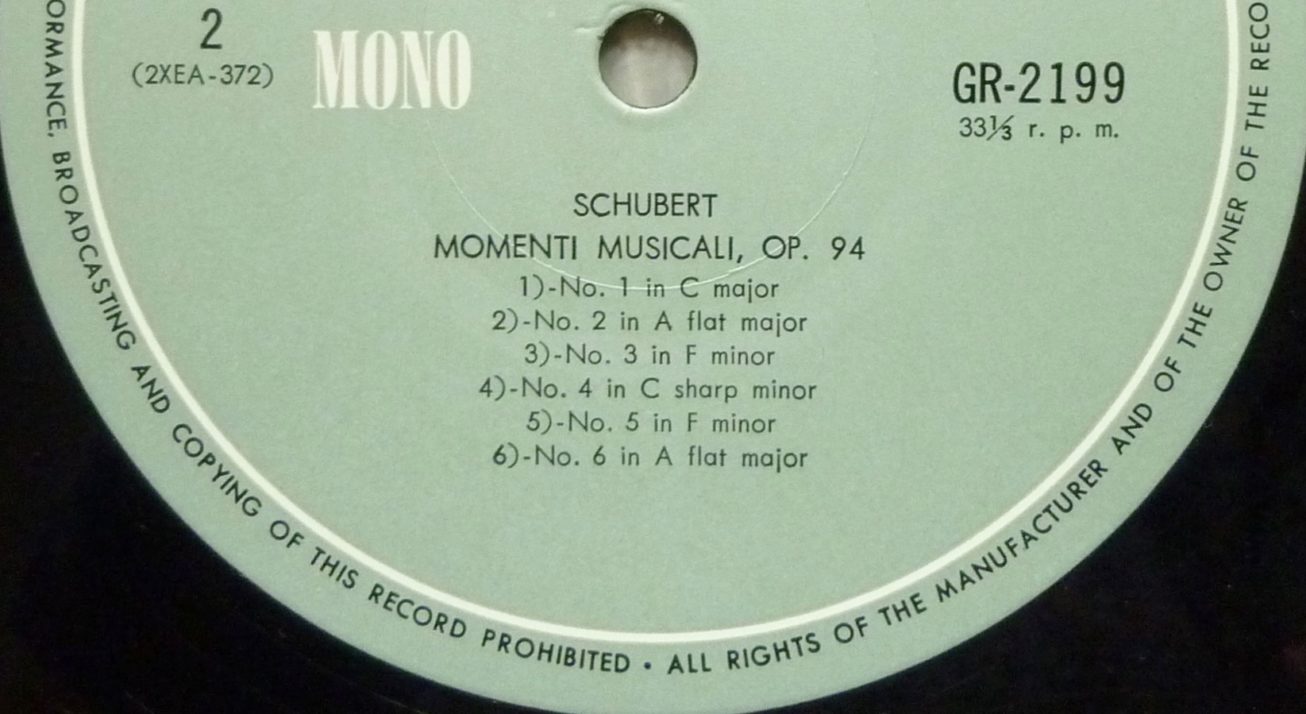 Les liens de téléchargement sont dans le premier commentaire. The download links are in the first comment.