Autres sites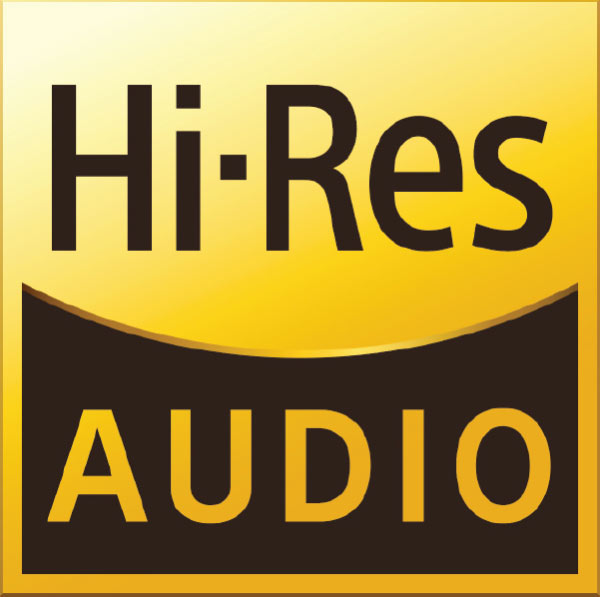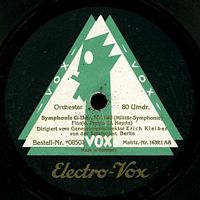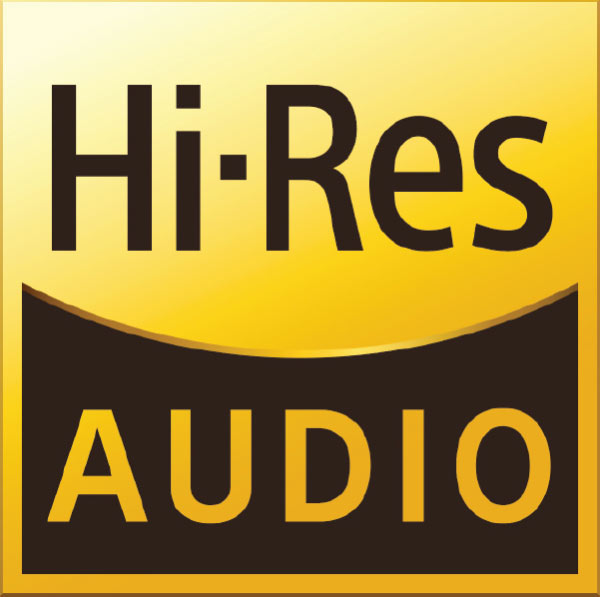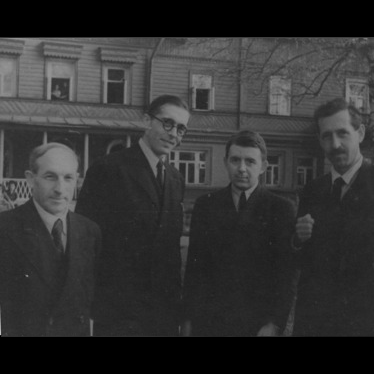 Paul Michael von Ganski's record club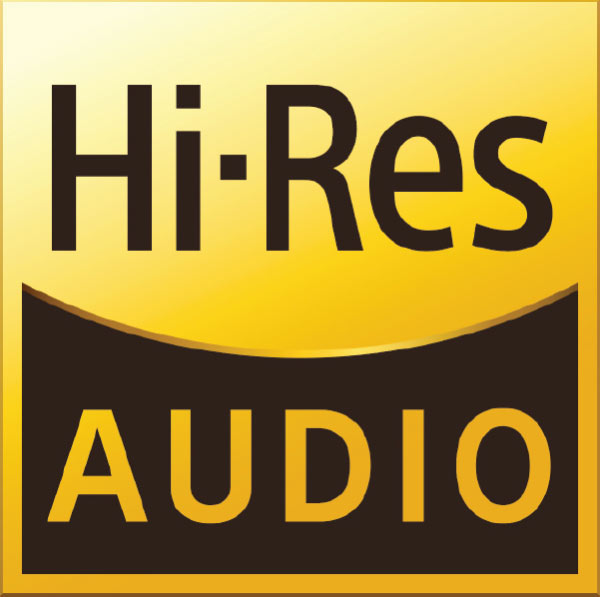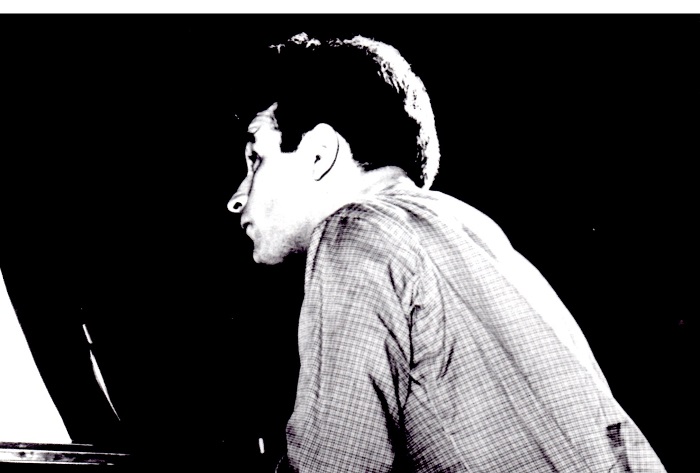 KAPELL: AUSTRALIAN TOUR JULY 18 – OCTOBER 22, 1953 – 37 CONCERTS – III/III – TRIBUTE TO WILLIAM KAPELL
William KAPELL: III Concerts n° 21 – 37 ( SEPTEMBER 17 – OCTOBER 22): ADELAIDE, BENDIGO, SHEPPARTON, MELBOURNE, CANBERRA, SYDNEY, ALBURY, HORSHAM, GEELONG
TRIBUTE TO WILLIAM KAPELL: 70 years ago, William Kapell made his second Tour in Australia. The 37 concerts are listed for the first time. To end with, here are the programs and reviews of the last 17 concerts. 
21,22 & 23- September 17, 18, 19 ADELAIDE TOWN HALL
PROKOFIEV Concerto n°3 South Australian SO (Adelaide SO) dir: Joseph POST [Eugene GOOSSENS cancelled]

News Adelaide (September 18): 'For sheer virtuosity, pride of place must be given to the visiting artist, William Kapell. who played the Prokofleff Concerto No. 3 in C Major, Op.26. He appears to have all the qualities that go to make a pianist great. His marvellous clarity, vital strength, and brilliant technique will be long remembered. After a rather uncertain opening by the strings, the orchestra gave most satisfactory support in bringing out the characteristics of this dynamic work with its changing mood and rhythmic force'.  Constance Pether.
The Mail Adelaide (September 19): 'William Kapell took great pleasure in the playing of the Prokofiev Concerto in C at the Subscription Concerts this week and managed to communicate a considerable amount of this pleasure to his audience. This music, much of which is acrid and percussive, has something startling on every page. In fact, it is packed with surprises, and only a pianist with Kapell's tremendous technique can make it sound convincing. Joseph Post was the conductor, and much of the success of this work was due to his alert mind and clear beat.  James Govenlock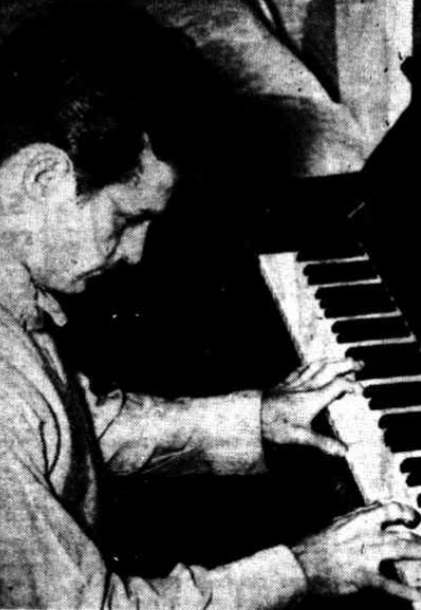 Kapell practicing in Adelaide
24- September 22 BENDIGO CIVIC HALL
25- September 23 SHEPPARTON STAR THEATRE
SCARLATTI 4 Sonatas – [cancelled: BEETHOVEN Sonata n°23 Op.57] – MENDELSSOHN 4 Songs Without Words – CHOPIN Barcarolle Nocturne Op.55 Scherzo n°1 Op.20 Waltz in E Flat

Broadcast at 10.15 p.m.
Kapell was scheduled to play Beethoven's Sonata n°23 Op. 57 on September 23 (Shepparton) and October 17 (Horsham). He had never played the work before, and he chose not to try it in the bigeest cities. However, he cancelled it at the last minute, because 'the work wasn't ready'. For this reason, we do not know what program he performed. Surprisingly, only the works by Mendelssohn were scheduled for broadcast,  later in the evening  (Radio Stations 2FC-NA and AR).
On September 24, Kapell's wife, Anna Lou took a plane at the Sydney Airport to fly back to New-York.
26, 27, 28 & 29 – MELBOURNE TOWN HALL VICTORIAN SO dir: Sir Bernard HEINZE (1894 – 1982)
September 26, 28 BRAHMS Concerto n°1 Op.15 ('Red Program')
September 30, October 1* *RACHMANINOV Concerto n°3 OP.30 ('Blue Program')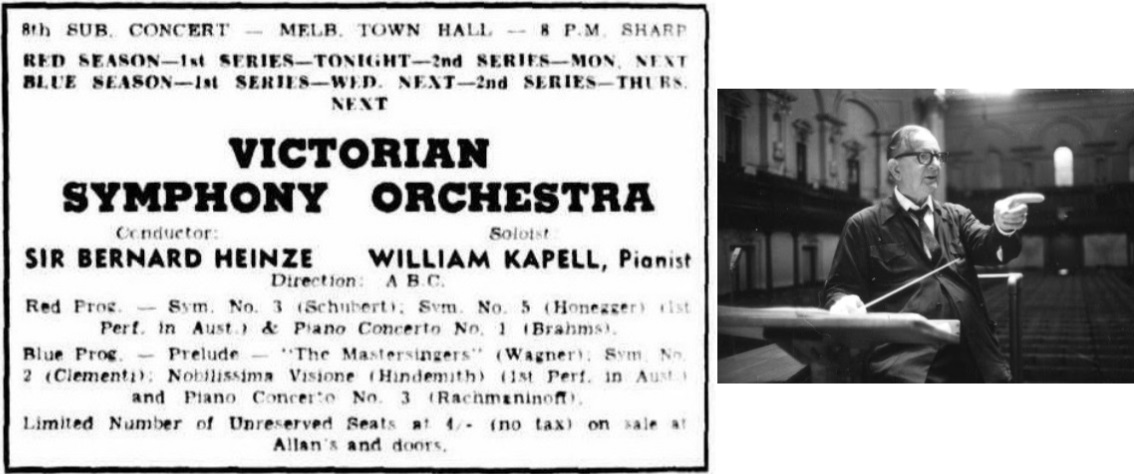 Each program included a First Performance in Australia: Honegger's Fifth Symphony and Hindemith's Nobilissima Visione respectively, but none of them was broadcast by either of the three Radio stations (2BL-2NC,AR, and 2FC-NA).

The Argus (September 28): 'Interpretation of great music is a spiritual adventure for William Kapell. To share his discoveries with the public is, to his mind, both an obligation and a privilege. This rare approach to a job too often affected by box office considerations ensured a superb performance of the Brahms D Minor Concerto on Saturday night. To this work, compact of heroic energy and human compassion, Kapell gave all he had of intellect, imagination, and physical daring. As conductor, Sir Bernard Heinze watched over the gifted young American pianist as if he were his own son, and the orchestra gave wholehearted support'.   Biddy Allen
The Age (October 1): 'William Kapell, a dynamic young American pianist, showed last night that he is iust the man to rescue Rachmaninoff from his ranking as a composer of respectable obscurity. With the Victorian Symphony orchestra, under Sir Bernard Heinze, Mr. Kapell played Rachmaninoff's third piano concerto with a fierce intensity that indicated his belief in this composer's greatness. Although suffering from what appeared to be a heavy cold, the soloist succeeded in firing both orchestra and audience with his impassioned approach to the work and received an ovation at the conclusion of the vigorous final movement. Sir Bernard Heinze's direction of the orchestra maintained a spirited level throughout the concerto, and the massive climaxes were always well timed and in good control'.
LAST EIGHT CONCERTS:
30- October 03 CANBERRA ALBERT HALL Program n°1
BACH Suite BWV818 – MOUSSORGSKY Pictures at an Exhibition – MOZART Sonata K.330 – CHOPIN Sonata n°2 Op.35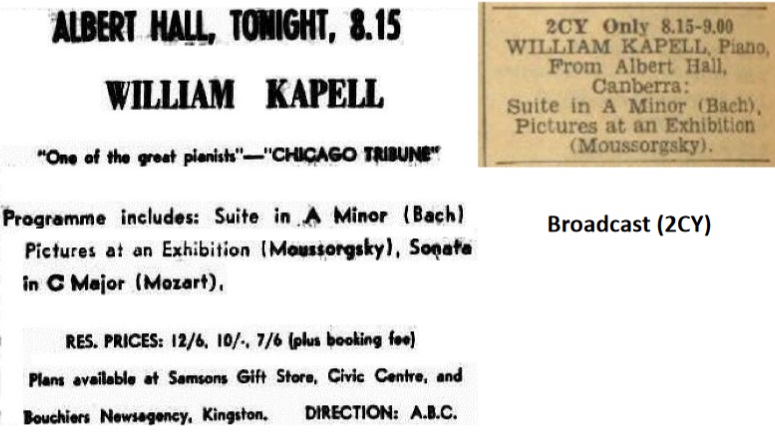 The Canberra Times (October 5): 'American pianist William Kapell presented a recital of profound artistry at the Albert Hall on Saturday night. The concert, the last in the A.B.C. celebrity series for ladies was attended by about 700. Pianist evoked prolonged applause, even stamping after one item. He played three encores with the same deft skill that had aroused this enthusiastic reception. His programme comprised four compositions: the Suite in A minor by Bach, the Sonata in C Major by Mozart, the Sonata in B flat minor by Chopin, and the vividly descriptive « Pictures at an Exhibition, by Moussorgsky. All suited his direct approach to music; a chaste almost impersonal style that without affectation extracted the effect from composition through infinite variations in tempo and loving strength. He distilled a living music that throbbed in cascades of crisp, pure sound through the hall. His Bach, with its simple patterns of indigenous colour, and his Mozart, were played in a composed, articulate manner, with every note clearly in place and expressed in harmonious form. In contrast his penetrative interpretation of Mussorgsky's « Pictures » was powerful, though dispassionate… Kapell's « Gnomes » were mischievous, unpredictable little busy bodies, scrambling feverishly from point to point; his Tuileries, the squabbling of children at play, sometimes in fun, sometimes peevishly. The « Market Place » had an undertone of urgency that increased as the day drew to a close; there was the battle of bartering, the rush and bustle of trade all in place on the artist's canvas. Samuel Goldenberg and Schmuyle were powerful caricatures. Chopin's sonata was equally interesting, for its variety of moods and the strength of its themes. It was a work of exquisite melody, and in almost the same breath of passion. The majestic funeral march continued these qualities behind which the finale, 'the agitated whirring triplets', became so much the rumbling of the thunder in the distance'.
Daily Examiner (December 23): 'Last October, 25-year-old pianist Leone Stredwick and her husband, journalist Hal Myers, entertained William Kapell after he had given a piano recital in Canberra. In his usual tireless fashion, Kapell went to the piano and began to play, turned up in the process one of the Mendelssohn « Songs Without Words, » which so fired Leone that she chose one of the same group for her Sydney A.B.C. studio recital on Tuesday. The end of the Kapell episode was that he dragged out some duet books and both husband and wife accompanied him till four in the morning.  » One of the most precious memories of my life » said Leone. What struck me was that he was a man who liked simple music-making without fuss and bother'.
31, 32, 33 & 34 SYDNEY TOWN HALL Sysney SO dir: Joseph POST [cancellation GOOSSENS]
October 07, 08 BRAHMS Concerto n°1 Op.15
October 10*, 12 PROKOFIEV Concerto n°3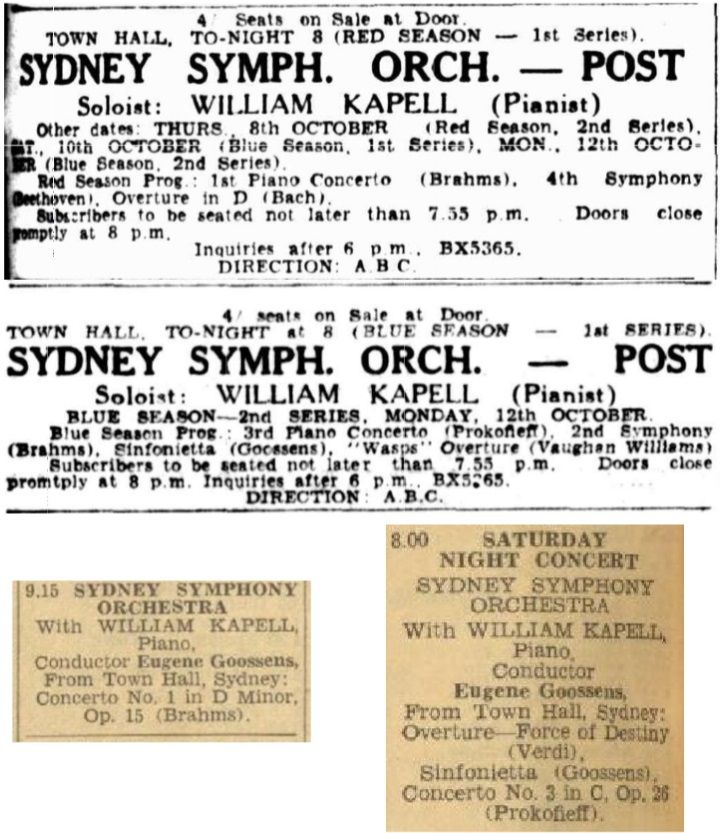 Eugene Goossens cancelled again because he was ill (back injury), and he was replaced at the last minute by Joseph Post. The broadcasts of October 7 (Brahms) at 9.15 p.m. (2FC-NA) and October 10 (Prokofiev) at 8.00 p.m. (2BL-NC) have been announced in ABC Weekly (October 3), with of course Goossens as a conductor.
The Sydney Morning Herald (October 8): '…The playing of the Sydney Symphony Orchestra under Joseph Post was generally disappointing. It was the soloist, William Kapell, who provided the vividly clear-cut performance of the evening in the solo part of the first Brahms piano concerto. Kapell's vigorously disciplined attack on the first solo passage of the Brahms was the memorable event of the concert. There is a great deal in this concerto that suits him admirably particularly in the jagged emphatic outbursts of the first movement and the twinkling passages of figuration that come towards the end of the Rondo. He does not capture the tenderness and humanity of Brahms with quite such distinction: the slow movement and the lyical episodes of the first, were more memorable for their clarity than for their warmth. M.L.
The Sun (October 8): 'The open-hearted geniality of Beethoven's fourth symphony and the electric nervous vitality of William Kapell's performance of the Brahms B fiat major piano concerto provided two points of strong contrast in the Town Hall concert by the Sydney Symphony Orchestra last night. Kapell's reading of the Brahms was full of defiance and impetuosity and superb technique'. John Moses
The Sydney Morning Herald (October 12): ' William Kapell was soloist in the Piano Concerto n°3 of Prokofiev. Here is a work that does not make demands on warmth of feeling and sensitivity of response and it goes without saying that it was crisp and authoritative under Kapell's fingers. But somehow one expected more voltage from the soloist, and more mystery from the orchestra in such passages as the stealthy opening of the slow movement'. M.L.
Catholic Weekly Sydney (October 15): 'The Prokofiev Concerto n°3, played by William Kapell, brought some capital co-operation between conductor and pianist. Actually, this concerto calls for an extraordinary amount of. hard work from the pianist without any compensating sense of reward, particularly in the first movement, which is a powerhouse of interminable energy, calling for the utmost dexterity and agility upon the part of the soloist. Kapell was magnificent here, and in the sly, mocking humor of the variations which make up the second movement, his magnificence was matched by the white hot accompaniment of the orchestra'. R.J.R.
Yass Tribune Courier (November 5, 1953):' At his last concert in the Sydney Town Hall, one of that city's most ardent music supporters, Lady Plowman, said:' I fear that young man is not long for this world. He is burning himself out, practicing until two or three o'clock in the morning, and smoking up to 200 cigarettes a day. No one can continue like that ''.
Legally, the Australian Broadcasting Commission (ABC) was not allowed to keep recordings of broadcast performances. The concerts (or rather parts of the them) were broadcast live, or recorded on EMI tape recorders and broadcast later in the evening, but then, after the broadcast, the tapes had to be erased 'in the interets of the artist'. However, a tape of the Kapell performance of the Prokofiev Concerto n°3 from the October 10 concert conducted by Joseph Post, Kapell's last performance with an orchestra, surfaced later, and was sent to RCA for evaluation. But, RCA, having already published a Kapell recording of this work with Antal Dorati, was not interested and sent the tape back, believe it or not, without having made a copy thereof, and this recording is supposed to have been lost forever.
35- October 14 ALBURY
36- October 17 HORSHAM TOWN HALL
[Original Program: SCARLATTI 4 Sonatas, BEETHOVEN Sonata n°23 Op.57,MENDELSSOHN 4 Songs Without Words, CHOPIN Barcarolle Nocturne Op.55 Scherzo n°1 Op.20 Waltz in E Flat]
SCARLATTI 4 Sonatas – CHOPIN Sonata n°3 Op.58 – SCHUBERT 3 Impromptus – MENDELSSOHN 3 Songs Without Words – LISZT Hungarian Rhapsody n°11
Encores: Cuban Folksong (arr: ITURBI);MOZART Rondo alla Turca; DEBUSSY Clair de Lune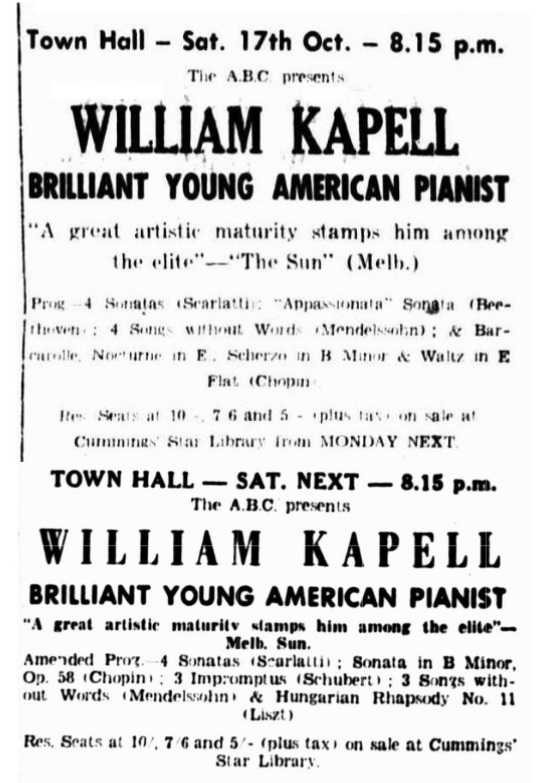 Kapell decided to cancel again the performance of the Beethoven Sonata n° 23 Op.57 which means that it was not played at all during the tour. Since the original program was the same as for the recital in Shepparton (September 23), maybe he played the same amended program in Shepparton.
Horsham Times (October 19): 'With a combination of great technical skill and superb interpretation, American pianist William Kapell delighted a large audience at the Horsham Town Hall on Saturday night. His great desire to give every piece the interpretation intended by the composer was obvious although the program rather restricted his energetic style. Kapell certainly did not play as one inspired but this did not detract from his technique. He gave the impression that he was fighting himself and the piano to catch the spirit of the piece. To watch him at the piano, was as interesting as listening to the music. The impression was not one of listening to a great pianist produce music so much as seeing a great pianist fight endlessly for the brilliance which it offered. It was by no means a losing battle and the fight was a worthy one. The fact that such music could be produced was a tribute to Kapell's concentration and artistic honesty. Too many artists today are inclined to pass off their own interpretations, because the process of trying to catch the composer's intentions requires thought and effort. Any pianist who is technically good and then, above that, tries to master the original sentiments of the music must necessarily enter a higher class. By his great concentration, Kapell has raised himself to the class but, unhappily, his nervous tension has also been raised far above normal. His personal style is one of great energy, but Saturday night's program did not cater for it. His handling of the four Sonatas by Scarlatti was good and the audience had ample opportunilty to appreciate his faultless technique. His left hand work in these, and in the following pieces, was outstanding. He seemed more at home with Scarlatti than he did with Chopin's Sonata n°3 in B Minor. In this his technical skill was again obvious. Kapell showed his adaptibiilty in the handling of Schubert's Three Impromptus and Mendelssohn's Three Songs Without Words. The fineness of his touch was particularly pleasing in the three songs and the wealth of melody made it probably the most popular item on the program. The last item on the program was the Hungarian Rhapsody no. 11 by Liszt. A more colorful piece, it was well handled and Kapell's combined technique and fervor made it memorable. As encores, he played a Cuban Folksong, arranged by Jose Iturbi, Turkish Rondo by Mozart and one of the most beautiful interpretations of Debussy's Clair de Lune it would be possible to hear anywhere'.
Kapell gave a last interview to Eunice Gardiner (Daily Telegraph). It was published on October 18 under the title 'The madhatter critics have driven me away' swearing that when he leaves Australia following week, it will be forever. His bitter protest was directed almost wholly against Mr. Browne of the Sydney Morning Herald. The paradox is that he never had such problems with US music critics, even the toughest of them. For example, he was praised by Claudia Cassidy (Chicago).
37- October 22 GEELONG PLAZA THEATRE
MOZART Sonata K.331 – *CHOPIN Sonata n°2 Op.35 – DEBUSSY Suite Bergamasque – SCHUBERT 2 Impromptus – LISZT Hungarian Rhapsody n°11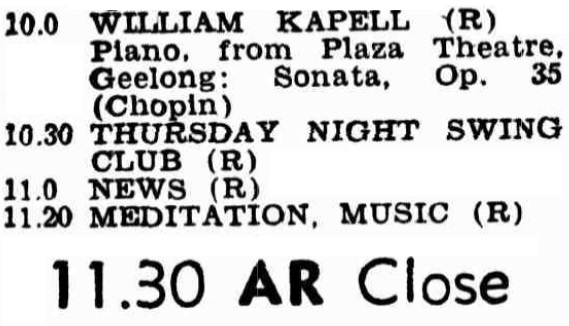 The concert started at 8.15 p.m. The Chopin Sonata n°2 was broadcast at 10 p.m. by AR and 3AR (Melbourne) Radio stations, which means it was recorded on tape and broadcast just after the end of the concert. Next morning, Kapell went to the ABC studios in Melbourne to be given a tape of this performance.  'I've never played like that before', he said. But even he could not obtain it. Without knowing, Roy Preston saved the day by recording the broadcast of the Sonata on an acetate disc (16'', 33rpm) that was used later for the LP and CD Editions of this now legendary performance.
Kapell had to wait until October 28 to board the fateful plane named 'Resolution' of the Australian airline BCPA.