Autres sites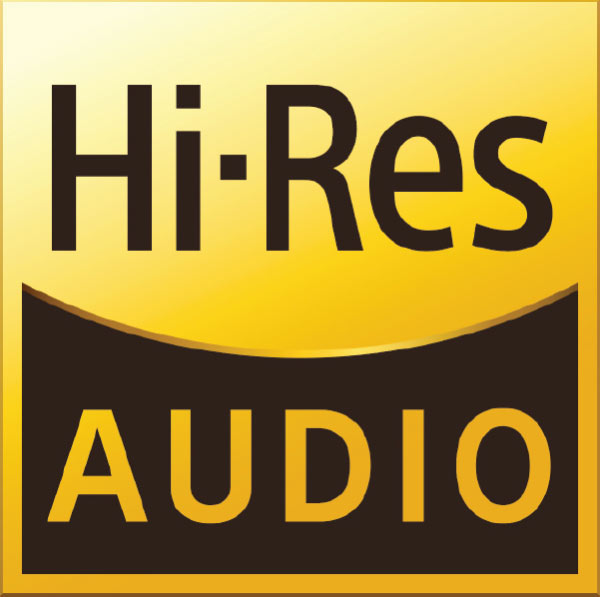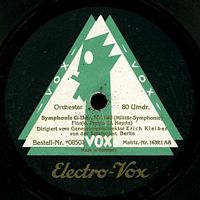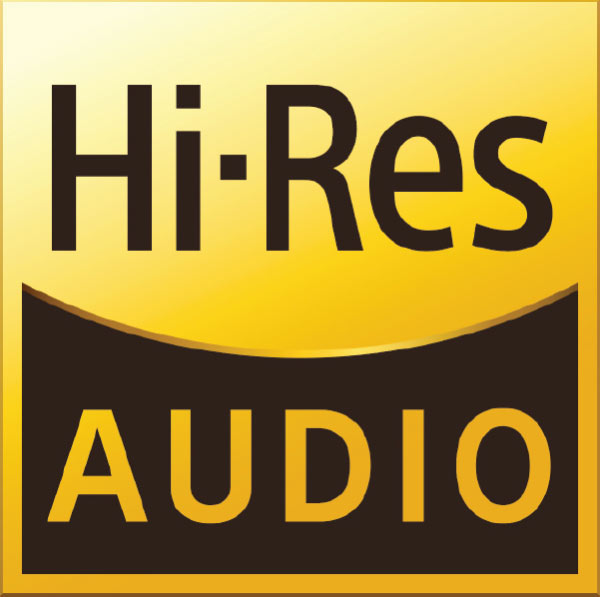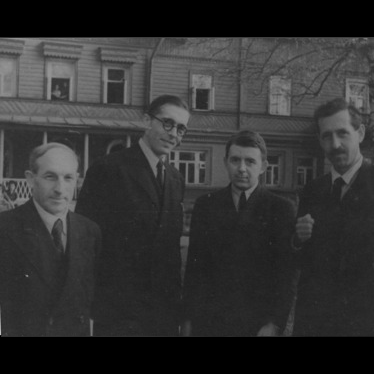 Paul Michael von Ganski's record club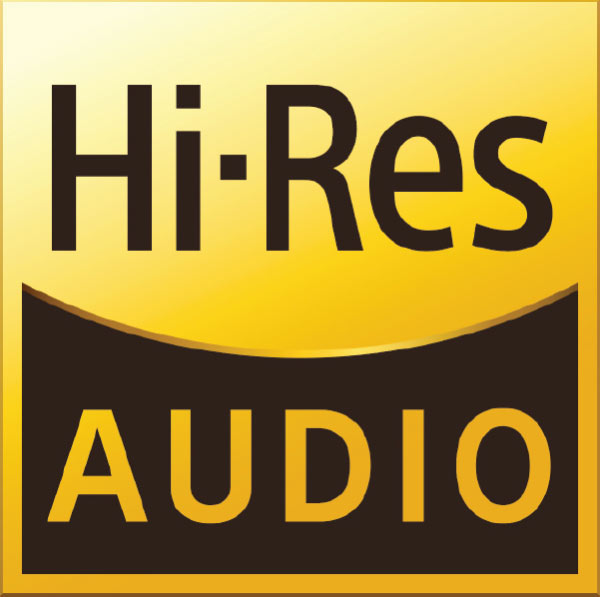 Münchinger – Schubert III/III Symphonies n° 6 & 8 WPO
Franz Schubert Symphonie n°6 D.589: 22-25 février 1965
Prod: Ray Minshull Eng: Gordon Parry
(Bande 19cm/s 4 pistes London LCL 80180)
Symphonie n°8 D.759: 13-17 mars 1959 Prod: Erik Smith Eng: James Brown
(Bande 19cm/s 4 pistes London LCL 80038)
Wien Sofiensaal
___________
Voici enfin le Volume III avec les symphonies n°6 & 8 « Inachevée » de Franz Schubert enregistrées à la Sofiensaal de Vienne par les Wiener Philharmoniker sous la direction de Karl Münchinger. Pour cette dernière œuvre, Münchinger pousse très loin les contrastes dynamiques, à l'instar de Wilhelm Furtwängler. Ceci rappelle que, si Münchinger a étudié à Leipzig la direction d'orchestre avec Hermann Abendroth, son modèle était Wilhelm Furtwängler. Il n'est donc guère étonnant qu'il y ait des similitudes entre son interprétation et celle de Furtwängler.
To end with, here is Volume III with Franz Schubert's Symphonies n°6 & 8 « Unfinished » recorded in Vienna at the Sofiensaal by the Wiener Philharmoniker conducted by Karl Münchinger. In the latter work, it is clear that Münchinger pushes very far the contrasts in dynamics, in the style of Wilhelm Furtwängler. This reminds us that, although Münchinger studied conducting in Leipzig with Hermann Abendroth, his model was Wilhelm Furtwängler. Little wonder then that there are similarities between his performance and Furtwängler's.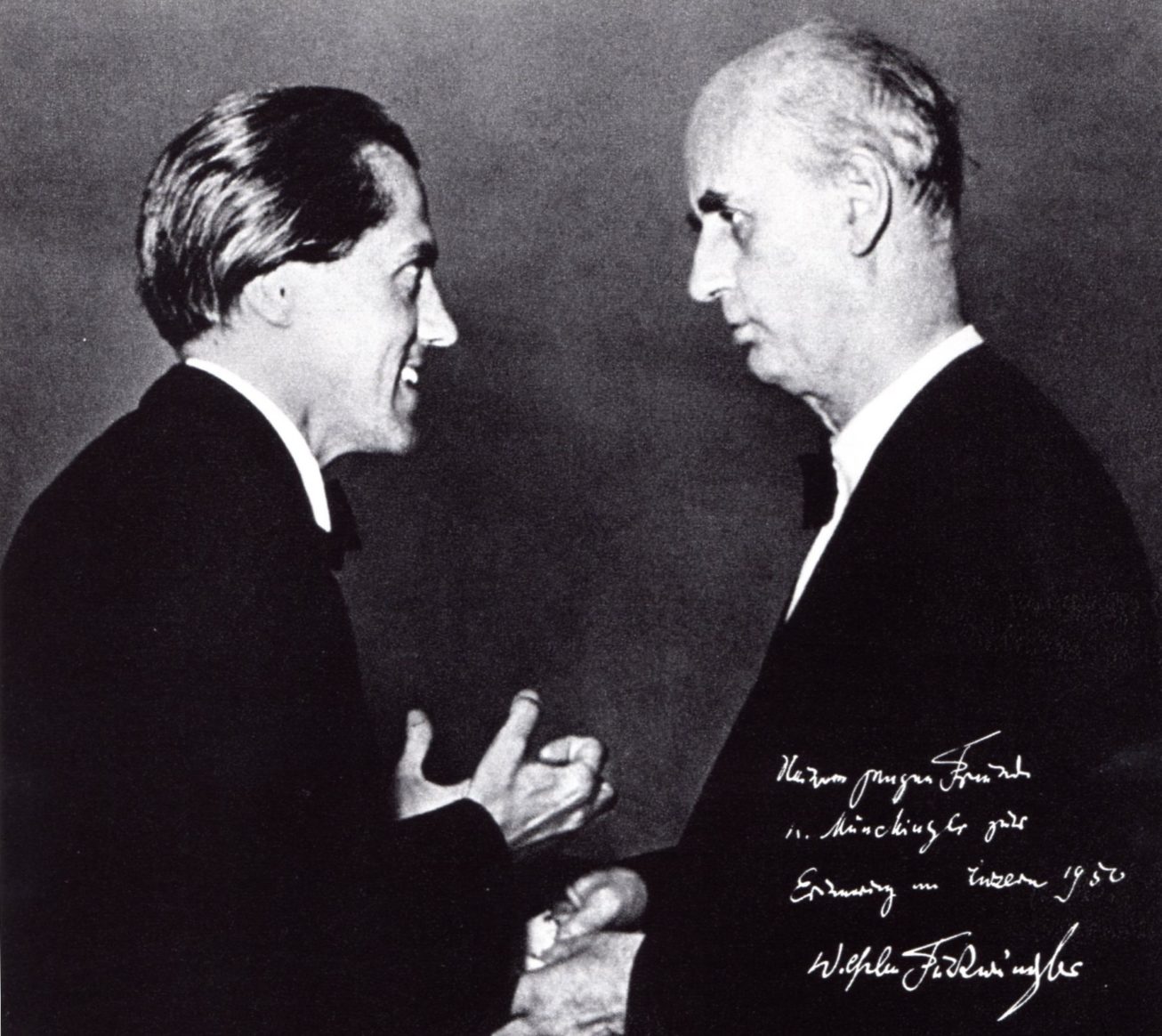 Karl Münchinger & Wilhelm Furtwängler (Luzern 1950)
___________
Les liens de téléchargement sont dans le premier commentaire. The download links are in the first comment.