Autres sites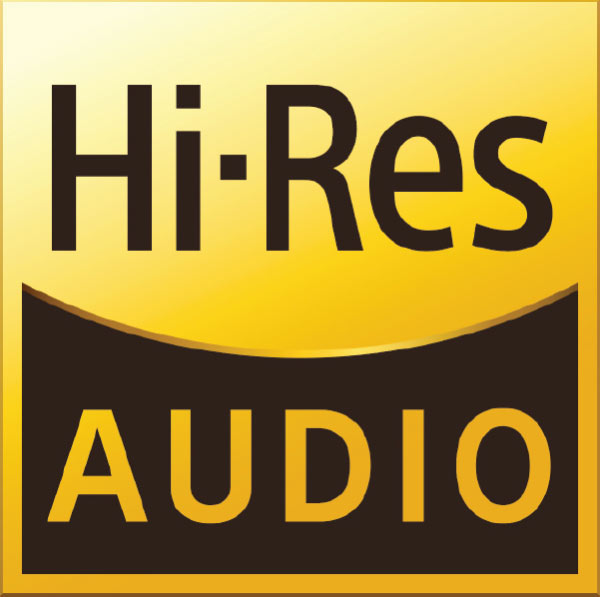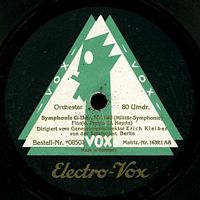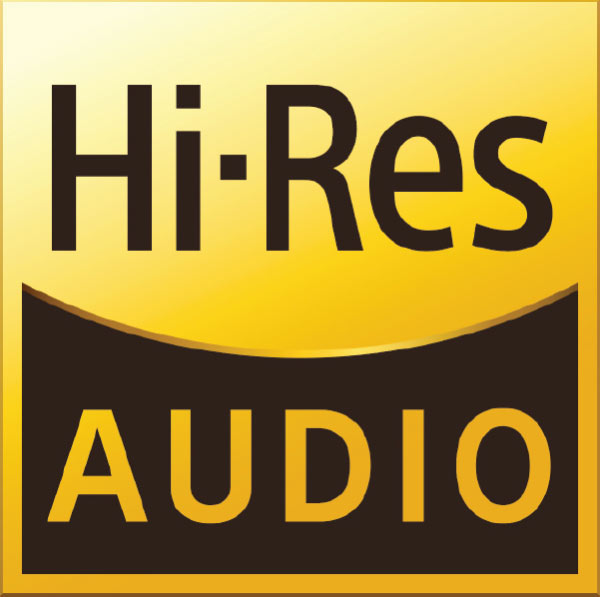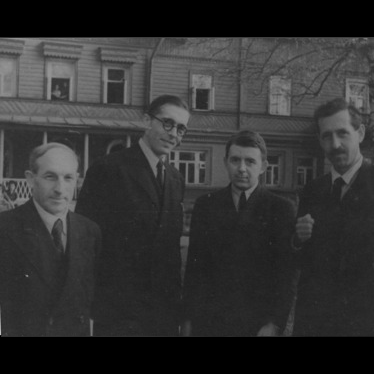 Paul Michael von Ganski's record club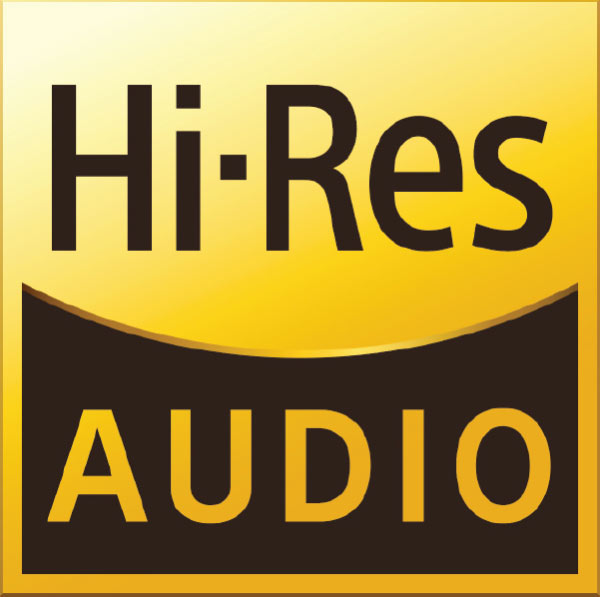 Étiquette :
Charles Panzéra
A l'occasion du 125ème Anniversaire de la naissance de Charles Panzéra
Charles Panzéra, baryton – Magdeleine Panzéra-Baillot, piano
La Bonne Chanson Op.61 (Paul Verlaine): Une sainte en son auréole – Puisque l'aube grandit – La lune blanche luit dans les bois – J'allais par des chemins perfides – J'ai presque peur en vérité – Avant que tu ne t'en ailles – Donc ce sera par un clair jour d'été – N'est-ce pas? – L'hiver a cessé
Paris Studios Albert – 30 septembre & 1er octobre 1936
__________
Quatre Mélodies (Paul Verlaine): En sourdine Op58 n°2* – C'est l'extase Op58 n°5 – Clair de lune Op46 n°2** – Spleen Op51 n°3
10 Mélodies: Chanson du pêcheur Op4 n°1 (Théophile Gautier) – Aurore Op39 n°1 (Armand Silvestre) – Les Berceaux Op23 n°1 (Sully Prudhomme) – Lydia Op4 n°2 (Leconte de Lisle)** – Automne Op18 n°3 (Armand Silvestre) – Nocturne Op43 n°2 (Villiers de l'Isle Adam) – Soir Op83 n°2 (Albert Samain) – Après un rêve Op7 n°1 (Romain Bussine) – Au cimetière Op51 n°2 (Jean Richepin) – Le Parfum impérissable Op76 n°1 (Leconte de Lisle)*
L'Horizon Chimérique Op118 Jean de la Ville de Mirmont): La Mer est infinie – Je me suis embarqué – Diane, Séléné – Vaisseaux, nous vous aurons aimés
Paris Studios Albert: 1933*; 1935**; 1937
33t. Toshiba- EMI GR2034 & GR2162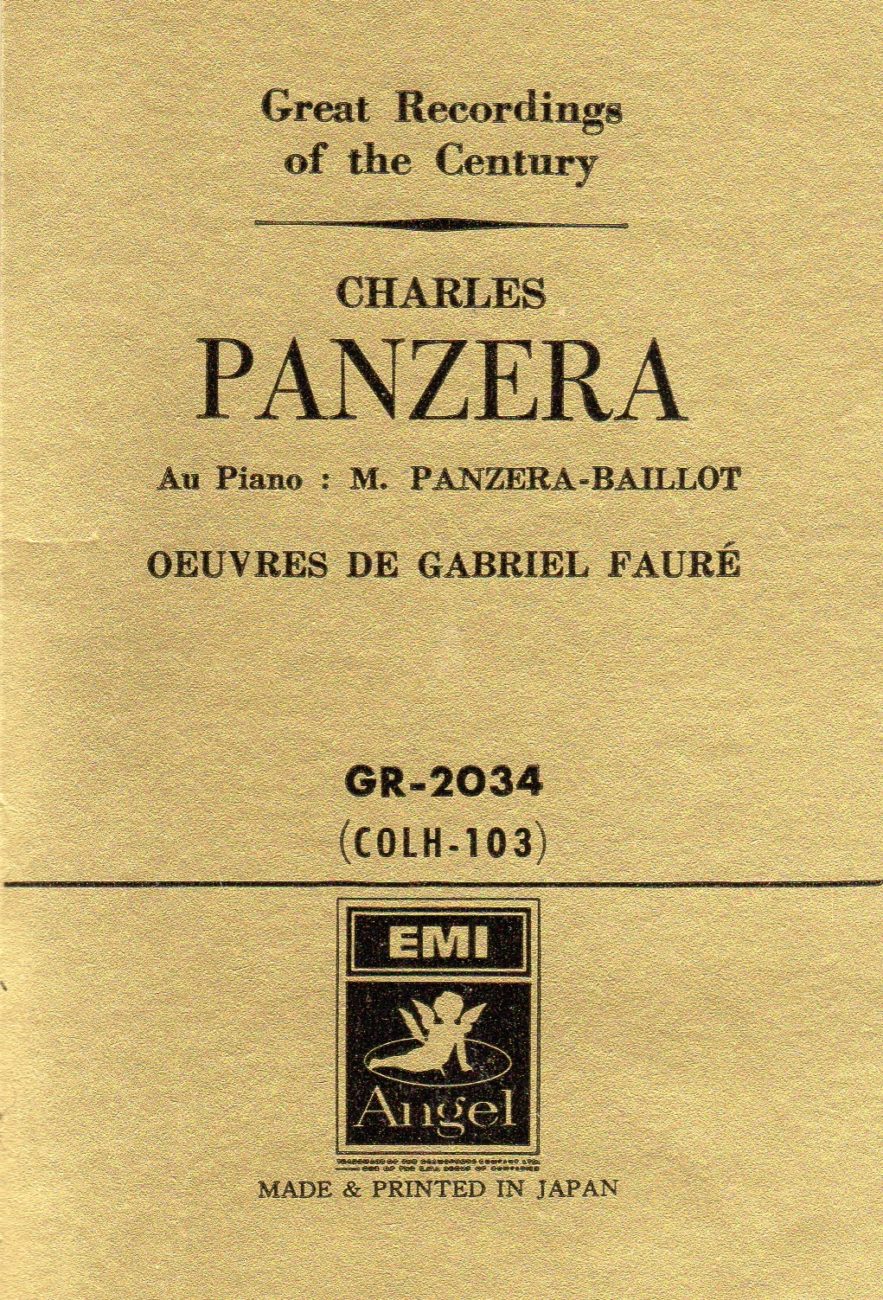 Charles Panzéra (1896-1976) est né à Genève de parents français. Il fait ses études au Conservatoire de Paris, mais elles sont interrompues en 1914 par son incorporation dans l'armée, non sans que Gabriel Fauré ait remarqué son talent hors du commun. Après l'armistice, il obtient son diplôme et débute à l'Opéra-Comique en 1919 où il reste trois saisons. Gabriel Fauré l'oriente vers l'interprétation de la musique vocale, et il lui dédie ses dernières mélodies, le cycle L'Horizon chimérique, composé à l'automne 1921.
Le chant de Panzéra était étonnamment moderne, et dans ses interprétations des mélodies de Gabriel Fauré, avec lequel il a beaucoup travaillé, il a su conjuguer la pureté et le classicisme du style avec la passion dans l'expression, au plus près des souhaits du compositeur. Sa voix possédait d'ailleurs une puissance rarement rencontrée chez les barytons qui chantent la mélodie française. La perfection de sa diction a été analysée par Roland Barthes. De plus, il formait avec son épouse Magdeleine Panzéra-Baillot (1893-1982), qui était une remarquable pianiste, un duo parfaitement intégré.
Il était apprécié des compositeurs de son temps, par exemple Duparc (« tous ceux qui ont eu le bonheur de vous entendre ont emporté du concert un impérissable souvenir »), Honegger (« le meilleur chanteur de mélodies à l'heure actuelle »), ou bien Philippe Gaubert, à la fois compositeur et chef d'orchestre (« Panzéra est certainement le premier chanteur de mélodies à l'heure présente »), sans oublier Furtwängler (« Panzéra est un admirable artiste »).
En décembre 1951, ils ont enregistré deux microsillons MG 10097 & MG 10098 pour la firme Mercury, mais sa voix n'était plus à son sommet. Ces disques sont alors tombés dans un oubli discret et sont même devenus introuvables, ce qui est dommage car on y trouve des pièces pour piano seul ainsi que des œuvres nouvelles dans sa discographie:
MG 10097 – Debussy & Fauré: Debussy: Romance – La grotte – Fêtes Galantes: Le Faune – Colloque sentimental piano solo: Images (1re série): Reflets dans l'eau – Préludes 1er livre: La Cathédrale engloutie & Minstrels/ Fauré: Chanson du pêcheur Op4 n°1 – Lydia Op4 n°2 – Adieu Op21 n°3 – L'Horizon chimérique Op119 piano solo: Barcarolle n°2 Op41
MG 10098: Ravel: Cinq mélodies populaires grecques – Quatre chants populaires piano solo: Jeux d'eau/ Compositeurs français contemporains: Poulenc Priez pour paix – Milhaud Berceuse – Honegger Murcie en fleurs – Trémois Le voyage – Delvincourt Enlèvement en mer – Aubert Les Souliers de l'Avocat (dédié à Panzéra) – Noël-Gallon Chanson du Vieux piano solo: Poulenc Caprice italien – Ropartz Ronde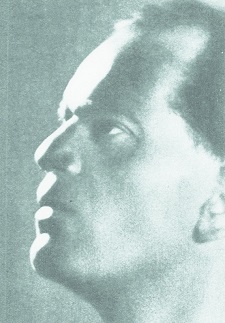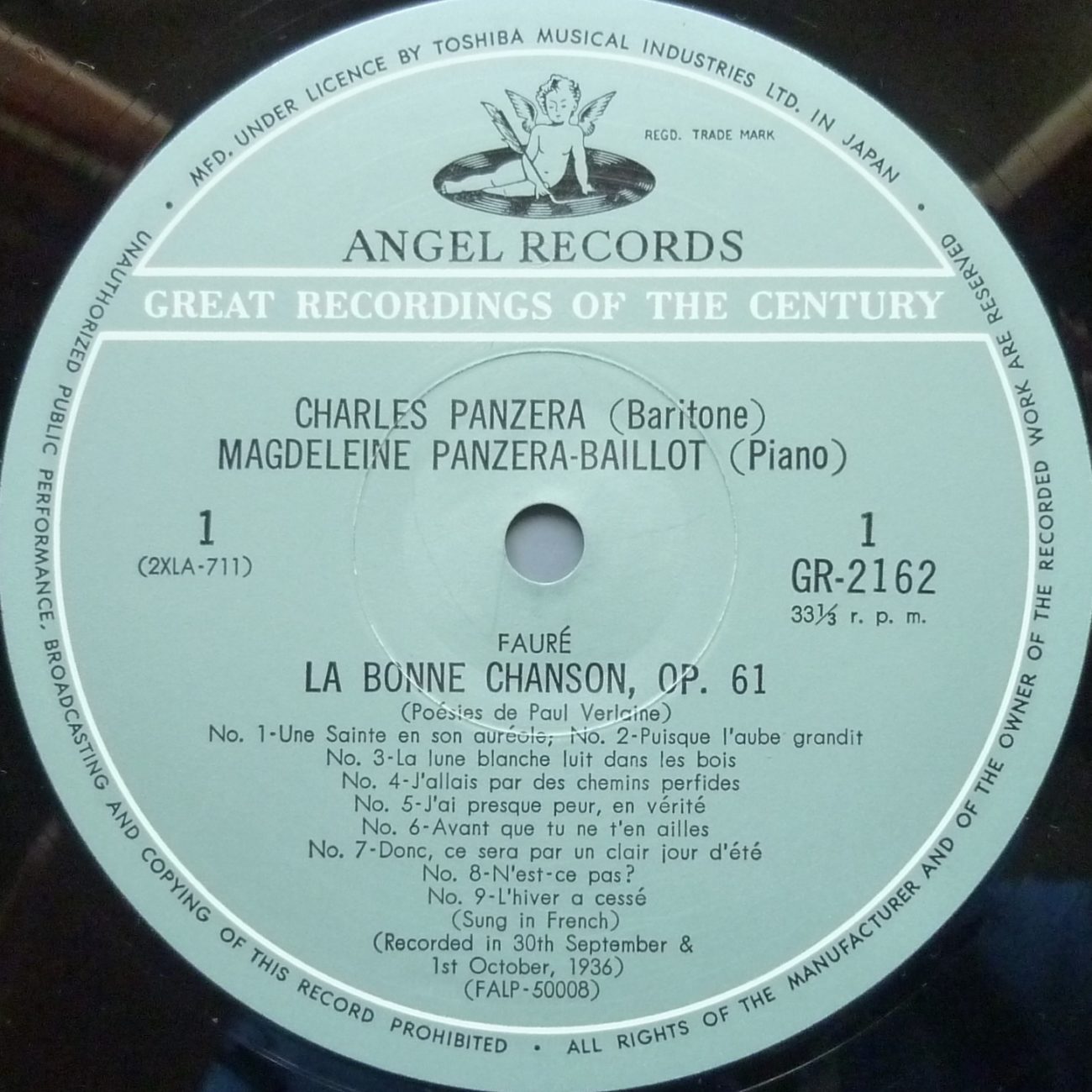 ---
Charles Panzéra (1896-1976) is born in Geneva from French parents. He studies at the Paris Conservatoire, and in 1914, he has to join the Army, but Gabriel Fauré had already spotted his outstanding talent. After the armistice, he obtains his diploma and makes his debut at the Opéra-Comique in 1919 where he remains during three seasons. Gabriel Fauré directs him toward the interpretation of vocal music, and dedicates to him his last melodies, the cycle L'Horizon chimérique, composed in the autumn of 1921.
Panzéra's singing was astonishingly modern, and in his performances of the melodies by Gabriel Fauré, with whom he has worked a lot, he was able to combine the purity and the classicism of the style with the passion of the expression, closest to what the composer wished. His voice was much larger than the one of the other baritones singing the repertoire of French melodies. How perfectly he mastered the pronunciation of French language has been analysed by Roland Barthes. Morever, he made with his wife Magdeleine Panzéra-Baillot (1893-1982), who was a remarkable pianist, a fully integrated duet.
He was appreciated by compositers of his time, e.g. Duparc (« all those who were lucky to listen to you have taken of the concert an imperishable memory« ), Honegger (« nowadays, the best melody singer« ), or Philippe Gaubert, both composer and conductor (« Panzéra is certainly the first melody singer at the present time« ), without forgetting Furtwängler (« Panzéra is a wonderful artist »).
In December 1951, they recorded two LPs MG 10097 & MG 10098 for Mercury (see above), but his voice was past its prime. Then, these records slowly fell into quiet oblivion, and are even impossible to find, which is a pity because they contain solo piano works as well as works that are new to his discography.
Les liens de téléchargement sont dans le premier commentaire. The download links are in the first comment.