Autres sites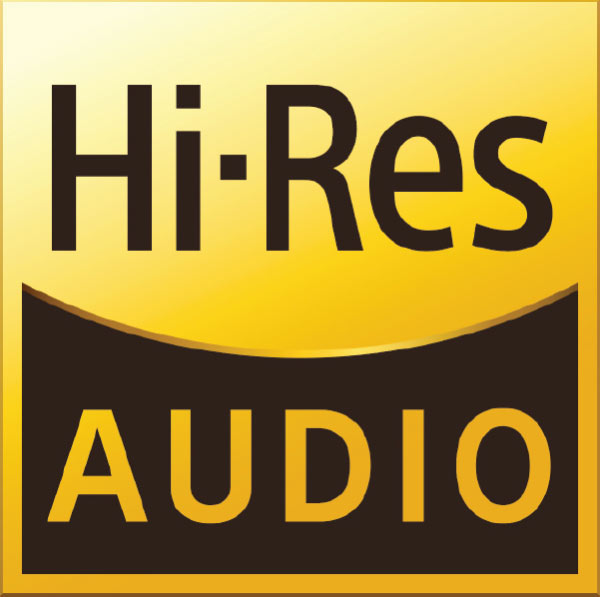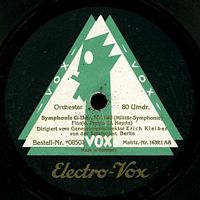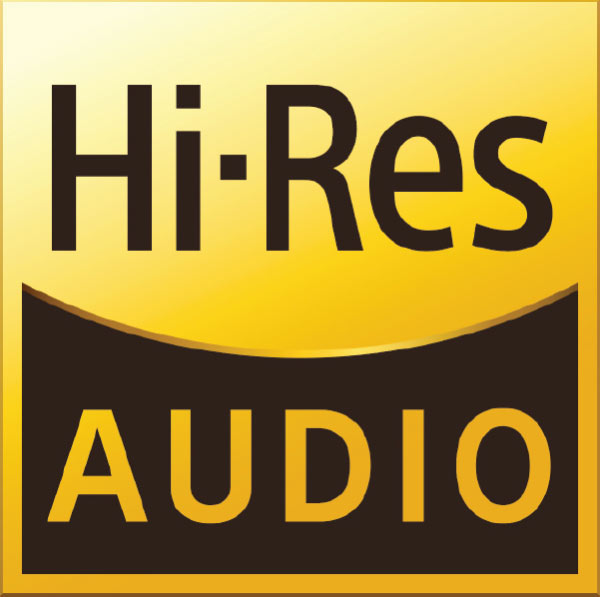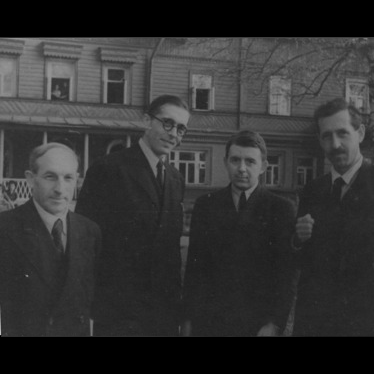 Paul Michael von Ganski's record club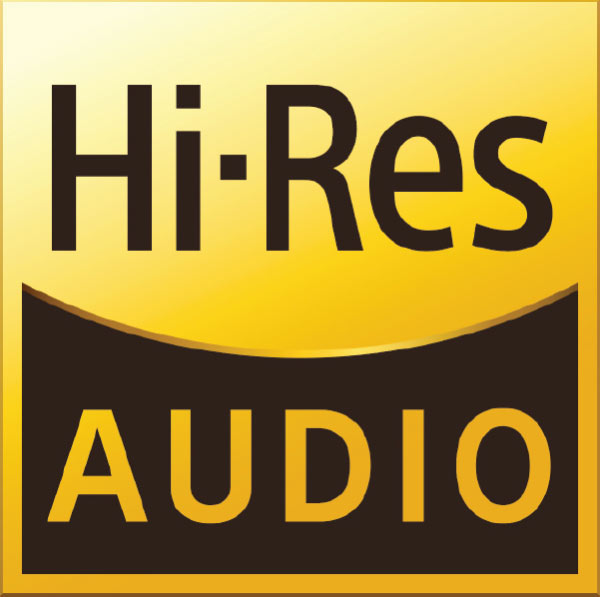 Étiquette :
Philharmonia Orchestra

London Kingsway Hall – 7 & 14 mai 1954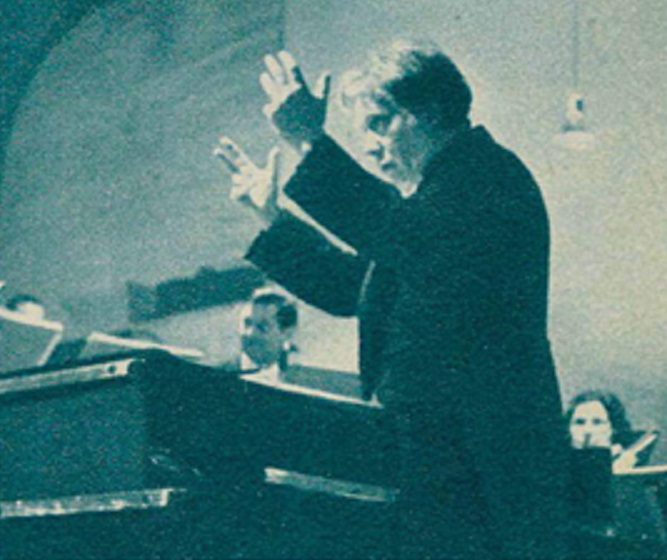 Ci-dessus: Fischer – Orchestre de Chambre de Lausanne (1948)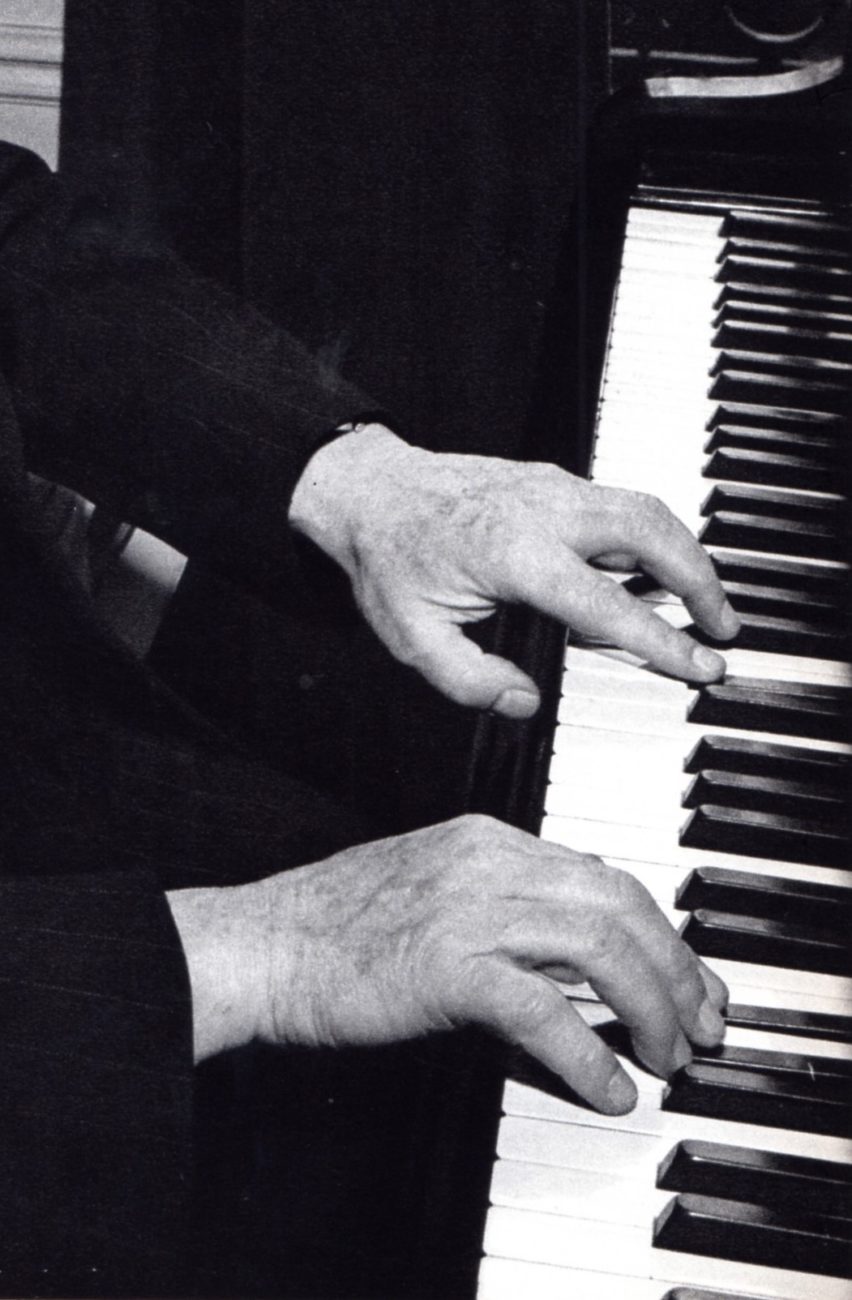 Entre les 3 et 20 mai 1954, Edwin Fischer a fait à Londres une importante série d'enregistrements, dont trois Concertos (Mozart Concerto n°20 K466, Beethoven Concertos n° 3 & 4). Seul, le Concerto n°3 Op. 37 a été publié sur bande (2 pistes 19cm/s, réf HTB 402). Il est également le seul de ses enregistrements londoniens à avoir été réalisé à Kingsway Hall, tous les autres ayant été captés dans les studios d'Abbey Road.
Fischer dirigeait habituellement du clavier les Concertos de Bach et de Mozart. C'était également le cas pour les Concertos n° 1 à 4 de Beethoven. Cette pratique n'était pas du tout systématique. En voici quelques exemples concernant le Concerto n°3. Il le dirigea avec son Orchestre de Chambre le 25 mars 1938 à Berlin, mais également à Paris au Théâtre des Champs-Élysées le 19 octobre 1953 à l'occasion d'une intégrale des Concertos avec piano de Beethoven (y compris le Triple Concerto) avec l'Orchestre de la Société des Concerts du Conservatoire (14 et 19 octobre 1953). Seul le Concerto n°5 était dirigé par un chef (Georges Tzipine). Par contre, ce même Concerto n° 3 était dirigé par Herbert von Karajan lors du concert donné le 10 août 1949 au Festival de Lucerne et par Alberto Erede à la RAI de Turin le 3 mars 1950.
Il n'est donc pas surprenant que Fischer soit mentionné comme chef pour cette prestation de studio avec le Philharmonia. Cependant, dans sa discographie, Roger Smithson apporte le commentaire suivant: « Toutes les éditions des Concertos 3 et 4 mentionnent Fischer comme étant le chef, jusqu'à RLS2900013 (1984) qui indique – sans explication – que Manoug Parikian, le « leader » du Philharmonia, »dirigeait  » les exécutions. Les archives d'EMI confirment qu'il a été engagé comme chef d'orchestre pour les séances d'enregistrement. Cependant, les éditions ultérieures en CD d'EMI continuent de mentionner Fischer en tant que chef. Gerald Kingsley, élève de Fischer présent lors de l'enregistrement du Concerto n°4, confirme que Fischer a dirigé l'œuvre d'un bout à l'autre depuis le piano. J'ai posé la question à Manoug Parikian peu avant son décès survenu en 1987, mais il ne se souvenait pas de ces séances et ses agendas n'ont pas permis d'apporter une clarification ».

Berlin Philharmonie 25 mars 1938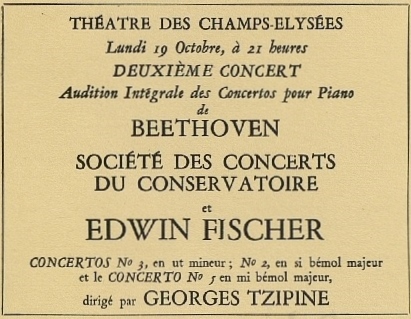 Théâtre des Champs-Elysées – 19 octobre 1953
Between May 3 and 20, 1954, Edwin Fischer made in London an important series of recordings, among them three Concertos (Mozart Concerto n°20 K466, Beethoven Concertos n° 3 & 4). Only the Concerto n°3 Op. 37 has been published on tape (2 tracks 7.5 ips, ref HTB 402). It is also the only one of his London recordings to have been made in Kingsway Hall, whereas all the other ones have been recorded in the Abbey Road studios.
Fischer usually conducted the Bach and Mozart Concertos from the keyboard. It was also the case for Beethoven's Concertos n° 1 to 4. This was not by far systematic. For example, as far as Concerto n°3 is concerned, he conducted it with his Chamber Orchestra on March 25, 1938 in Berlin, but also in Paris at the « Théâtre des Champs-Élysées » October, 19 1953 as part of a complete peformance of all of the Beethoven piano Concertos (including the Triple Concerto) with the « Orchestre de la Société des Concerts du Conservatoire » (October, 14 and 19 1953). Only the Concerto n°5 involved a conductor (Georges Tzipine). On the other hand, this same Concerto n° 3 was conducted by Herbert von Karajan during the concert given on August 10, 1949 at the Lucerne Festival and by Alberto Erede at the RAI Torino on March 3, 1950.
It is thus not surprising to see Fischer mentioned as conducting this studio performance with the Philharmonia. However, in his discography, Roger Smithson brings the following comment: "All issues of the Beethoven Concertos 3 and 4 identified Fischer as the conductor until RLS2900013 in 1984, which stated – without explanation – that Manoug Parikian, the leader of the Philharmonia, "directed" the performances. EMI archive documentation confirms that he was engaged as the conductor for the sessions. However, subsequent EMI CD issues credit Fischer as conductor. Fischer's student Gerald Kingsley, who was present at the recording of Concerto no 4, states that Fischer conducted this work from the keyboard throughout. I asked Manoug Parikian for his comments not long before his death in 1987, but he could not recall these sessions and his diaries provided no clarification."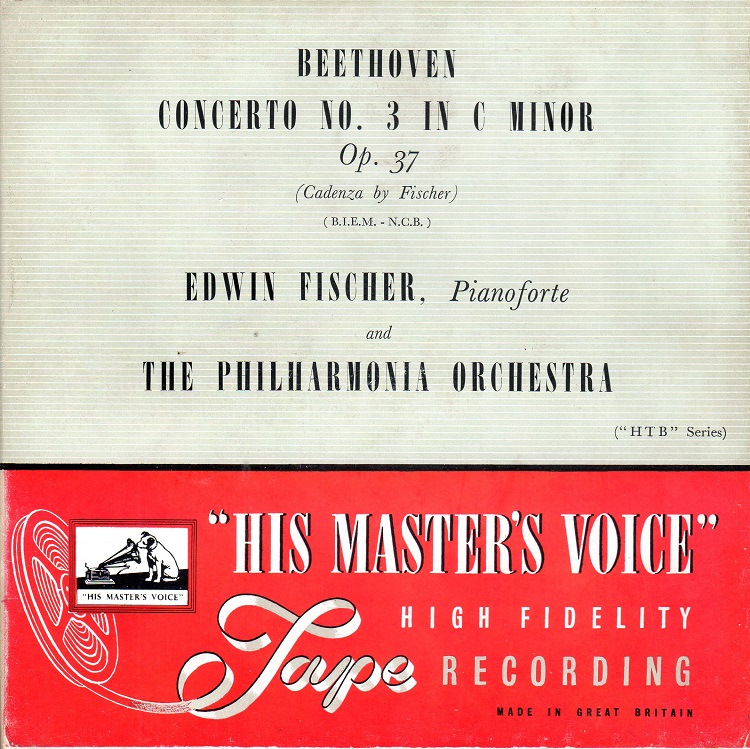 Les liens de téléchargement sont dans le premier commentaire. The download links are in the first comment.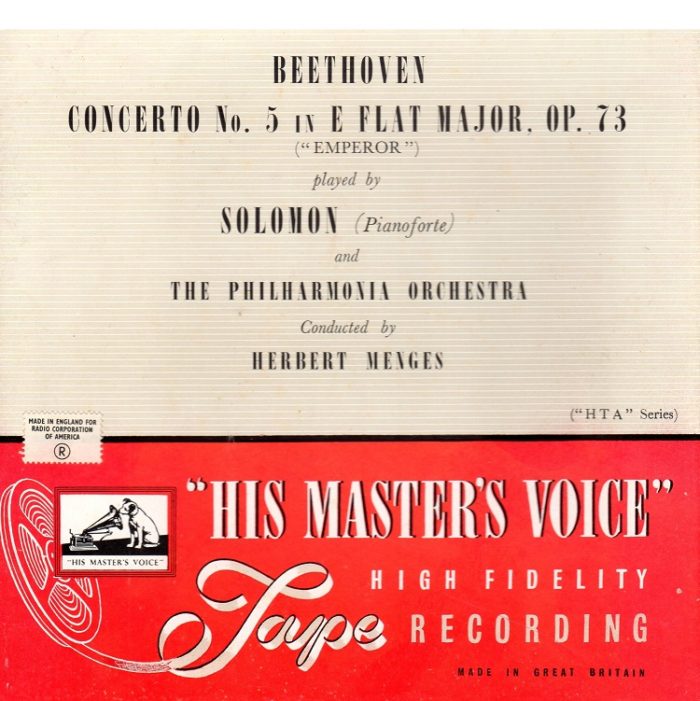 Studio n°1 Abbey Road – 13-15 mai 1955
English Translation (downloadable pdf file): click here
A partir de septembre 1954, peu de temps après RCA aux Etats-Unis, HMV/EMI a commencé à publier des bandes magnétiques pré-enregistrées (2 pistes 19 cm/s). Le support était la bande professionnelle EMI utilisée dans les studios d'enregistrement, et les copies étaient faites à la vitesse de lecture.
Il s'agissait de produits de prestige vendus entre 3£ et 4£ (ce qui correspond de nos jours à environ 100 € – 130 €). Autant dire que le volume des ventes était relativement confidentiel et se comptait par quelques centaines tout au plus.
Les premiers enregistrements publiés étaient recensés dans la « List n°1 »: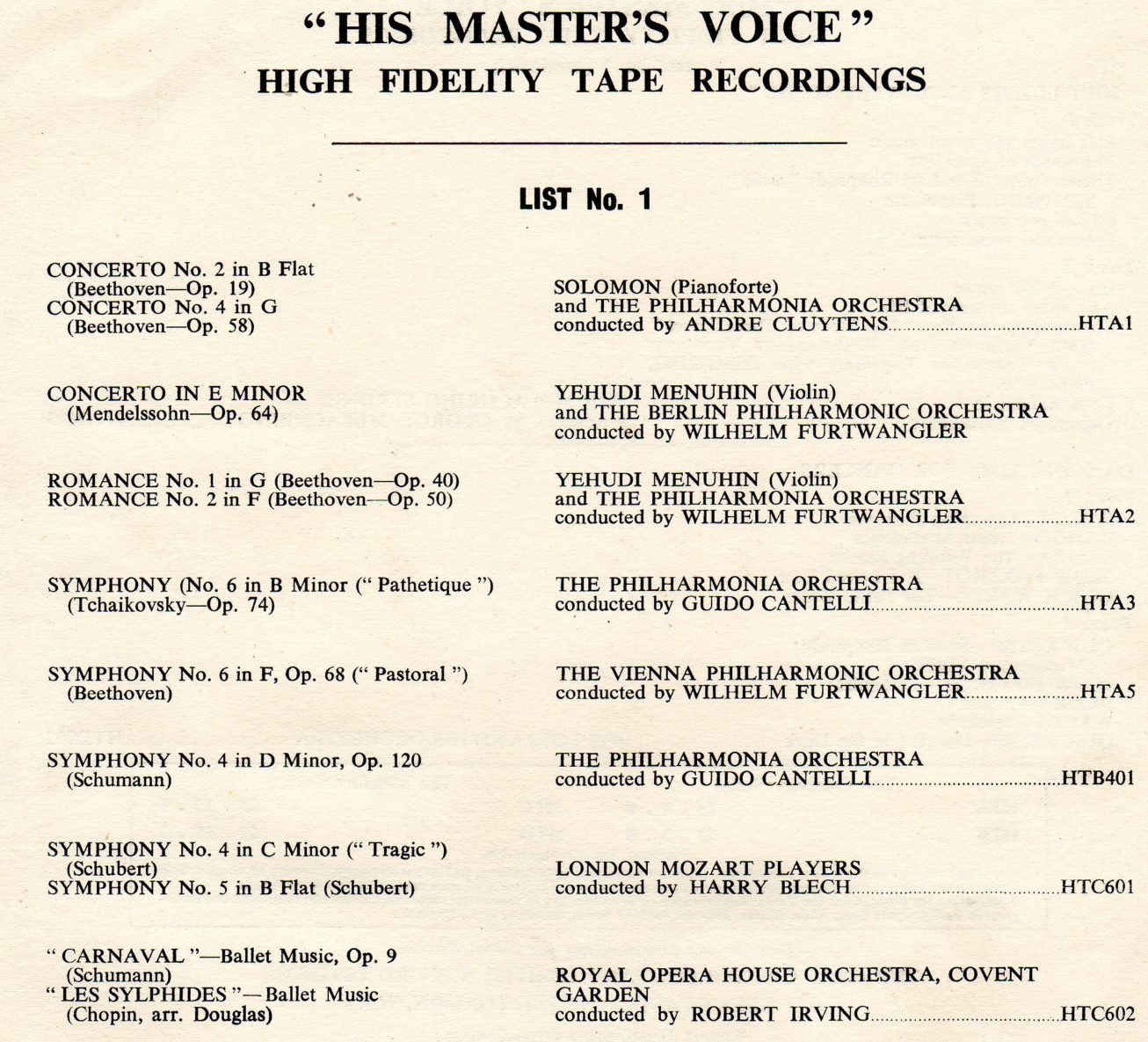 Par ailleurs, le développement de la vente de magnétophones s'est accompagné de la publication de revues spécialisées. En Grande-Bretagne, la revue « Tape Recording and Reproduction Magazine » a commencé à paraître en janvier 1957: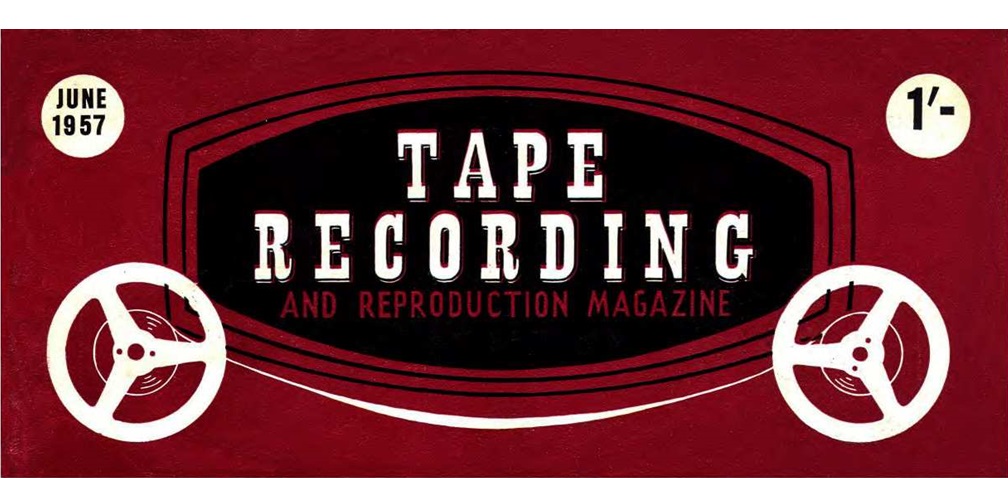 Le premier article consacré aux bandes publiées par HMV/EMI, dont certaines étaient déjà en stéréo, est paru dans le numéro de juin 1957:

Le Concerto « L'Empereur » joué par Solomon (bande HTA 21 parue en mars 1956) figure en bonne place parmi les enregistrements recommandés, et même à écouter en boucle.
Si ces bandes étaient pour l'essentiel destinées au marché européen (avec la courbe d'égalisation IEC/CCIR), certaines d'entre elles ont été produites pour être distribuées par RCA sur le marché américain (avec la courbe d'égalisation NAB). C'est le cas de celle-ci: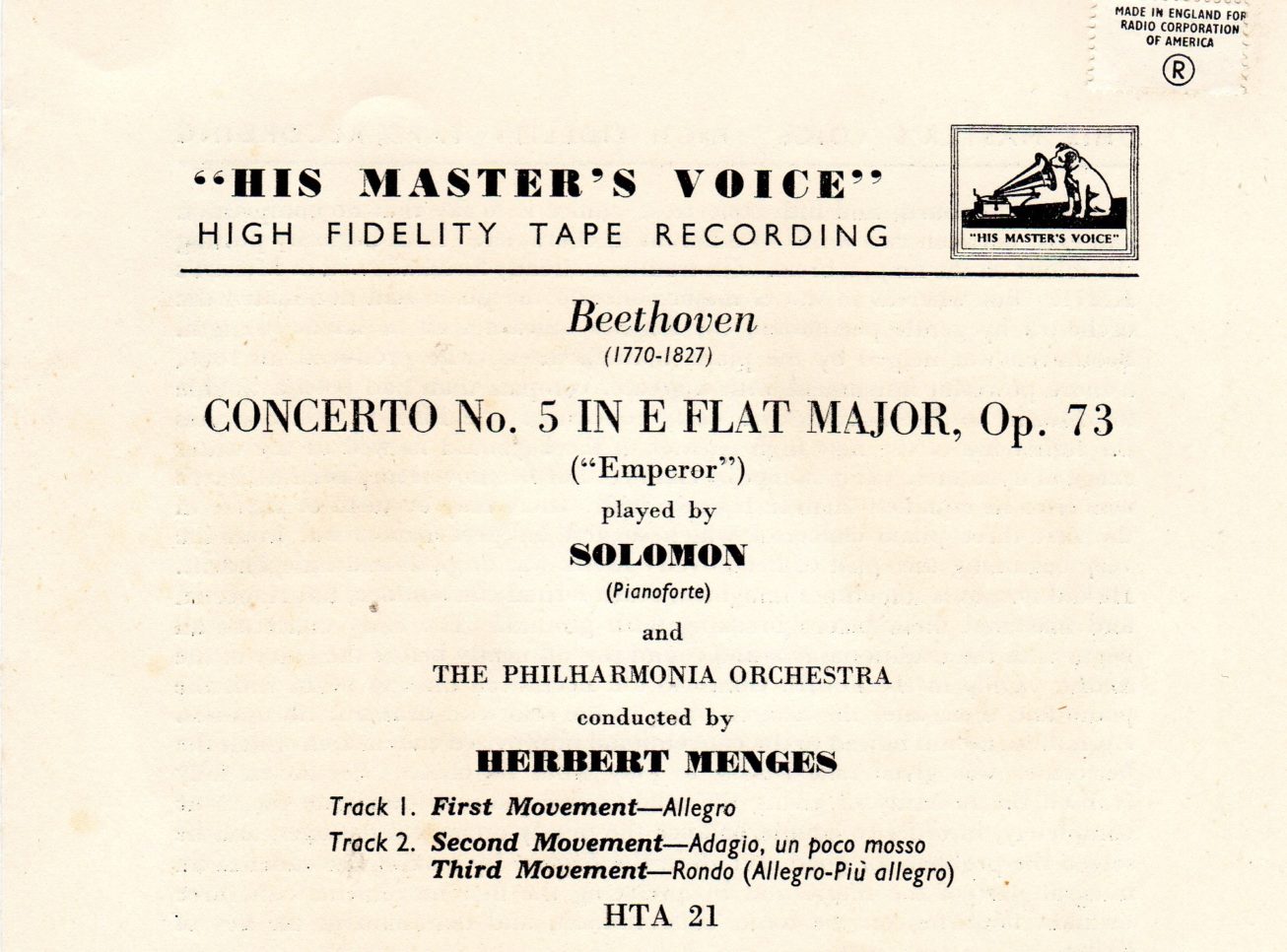 Les liens de téléchargement sont dans le premier commentaire. The download links are in the first comment.