Autres sites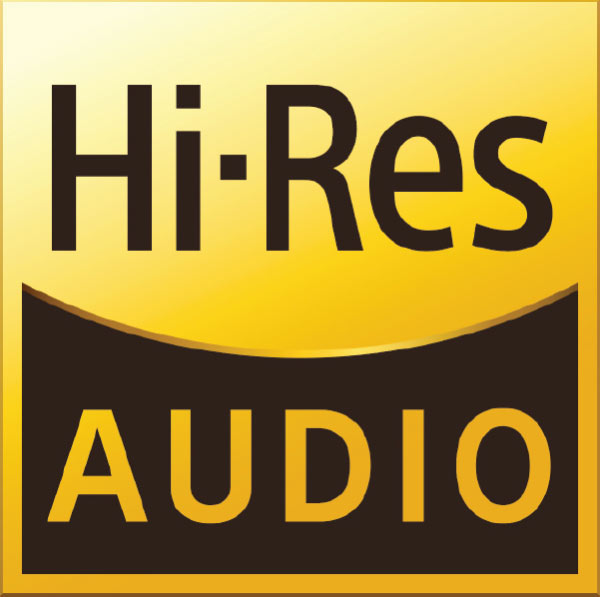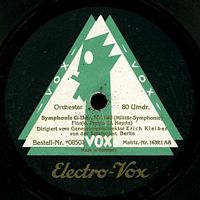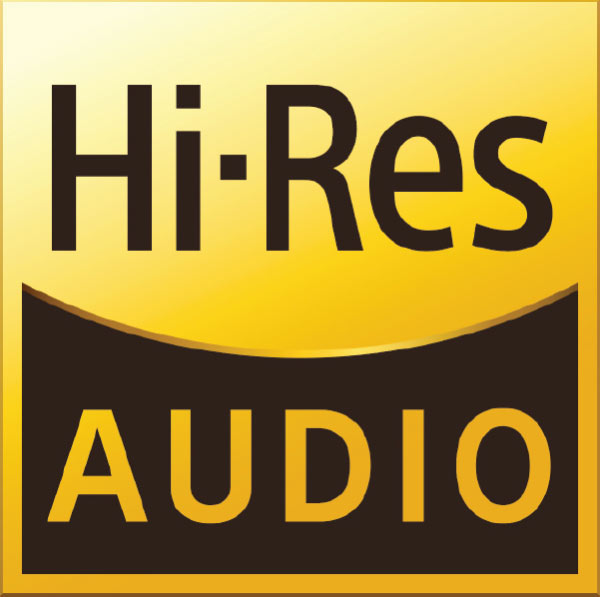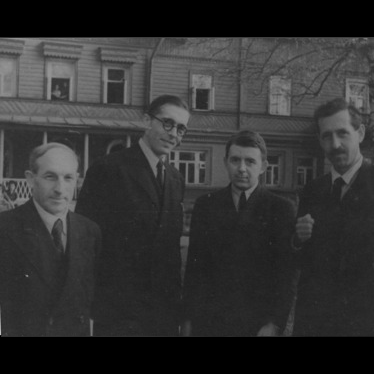 Paul Michael von Ganski's record club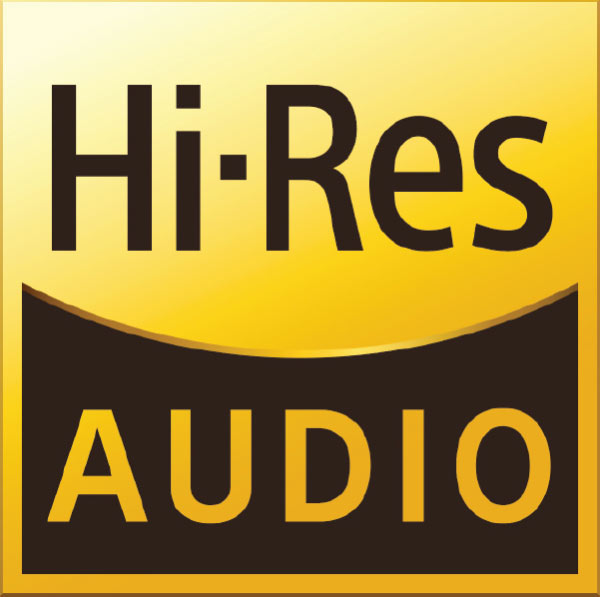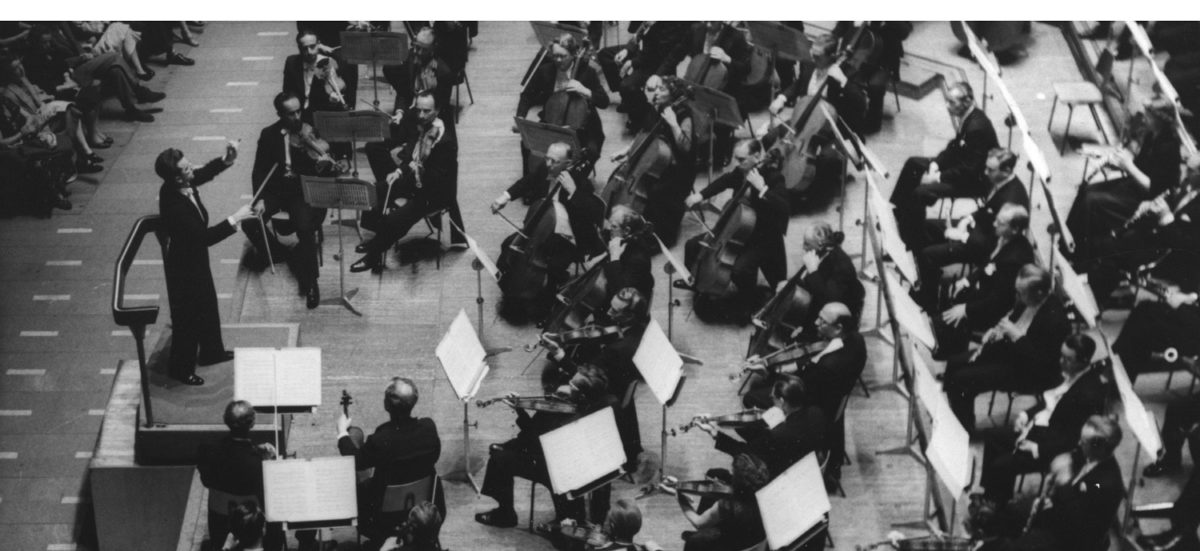 Cantelli – IV – Schumann: Symphony n°4 Op. 120 – 2 Versions Philharmonia 1953 – NYPO 1956
Guido Cantelli
I – Philharmonia Orchestra – London Kingsway Hall May 15 & 21, 1953
Manoug Parikian, violin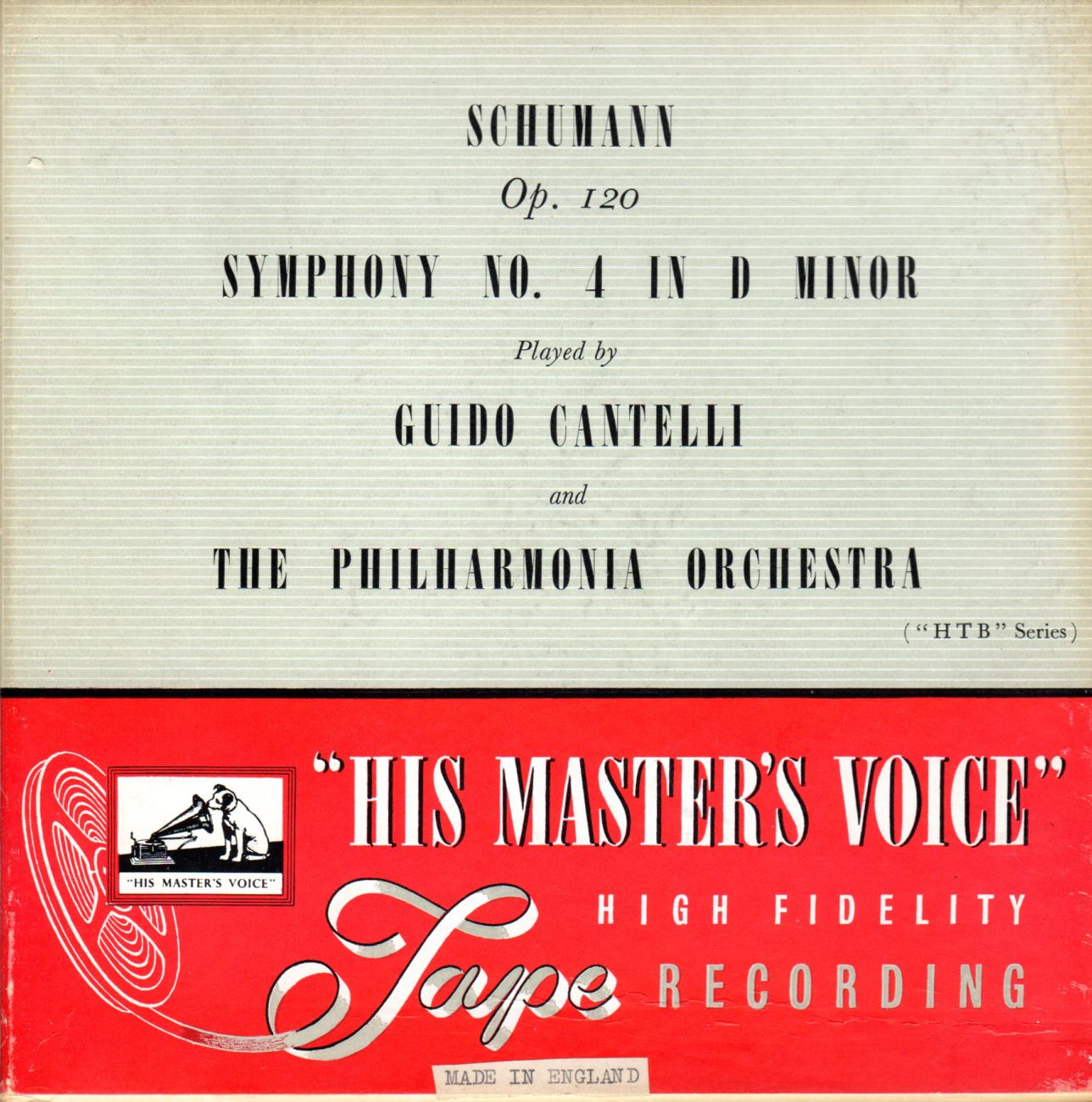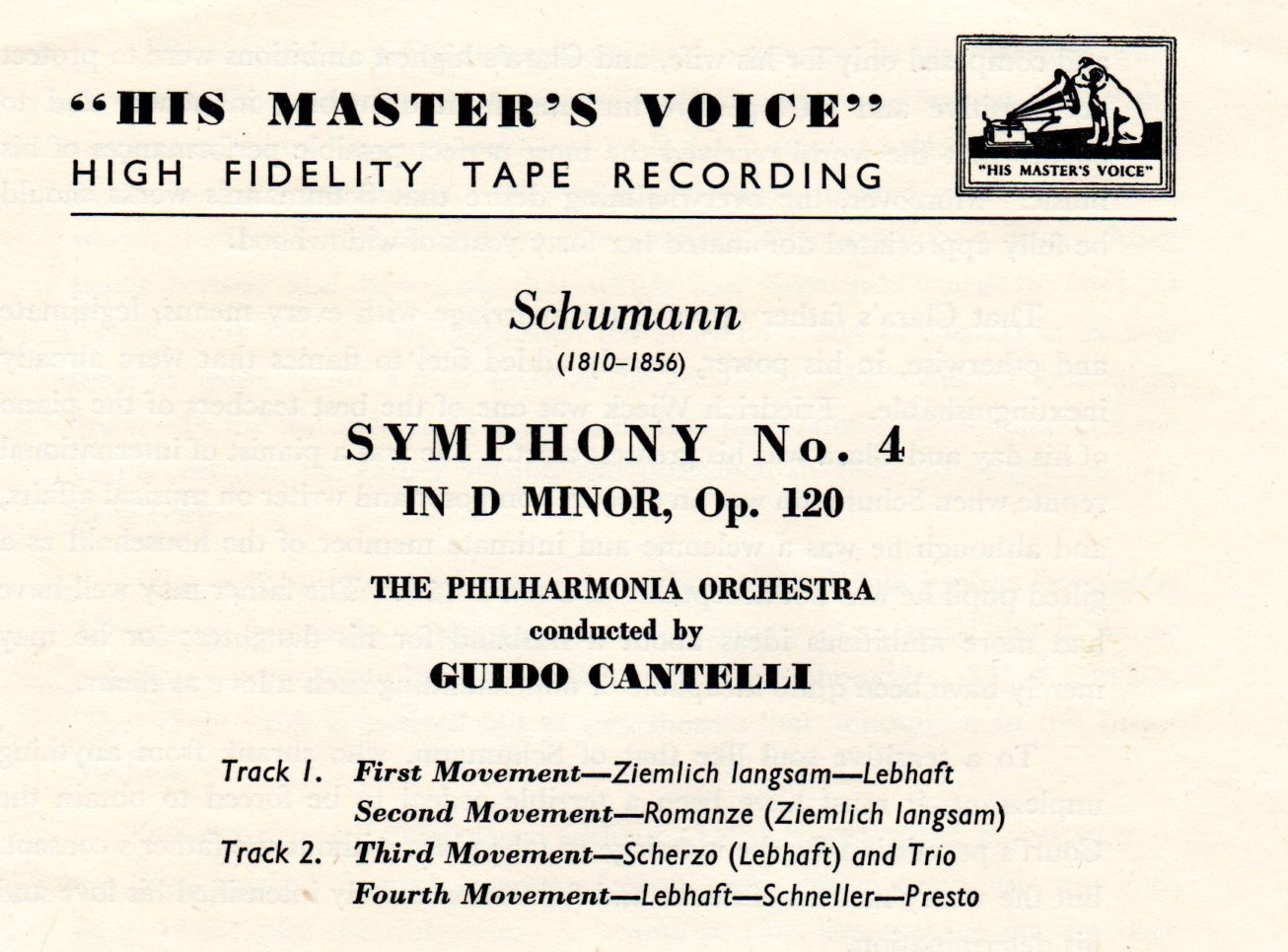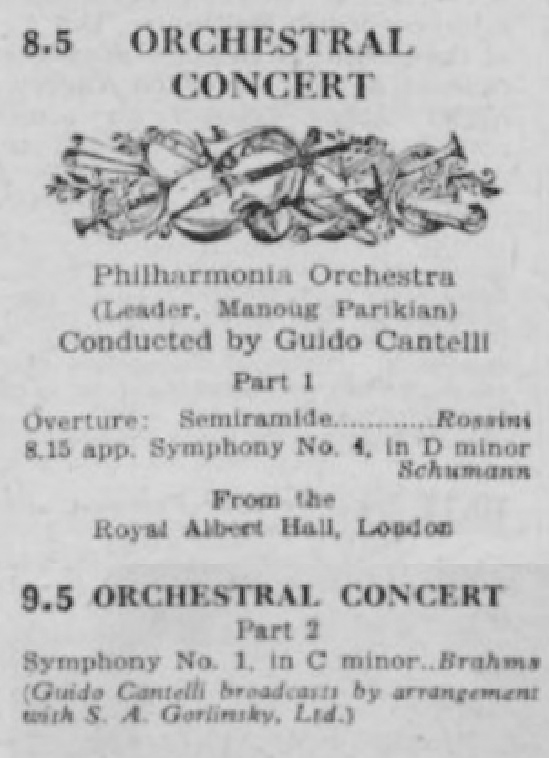 Concert du 11 mai 1953 (BBC Third Program)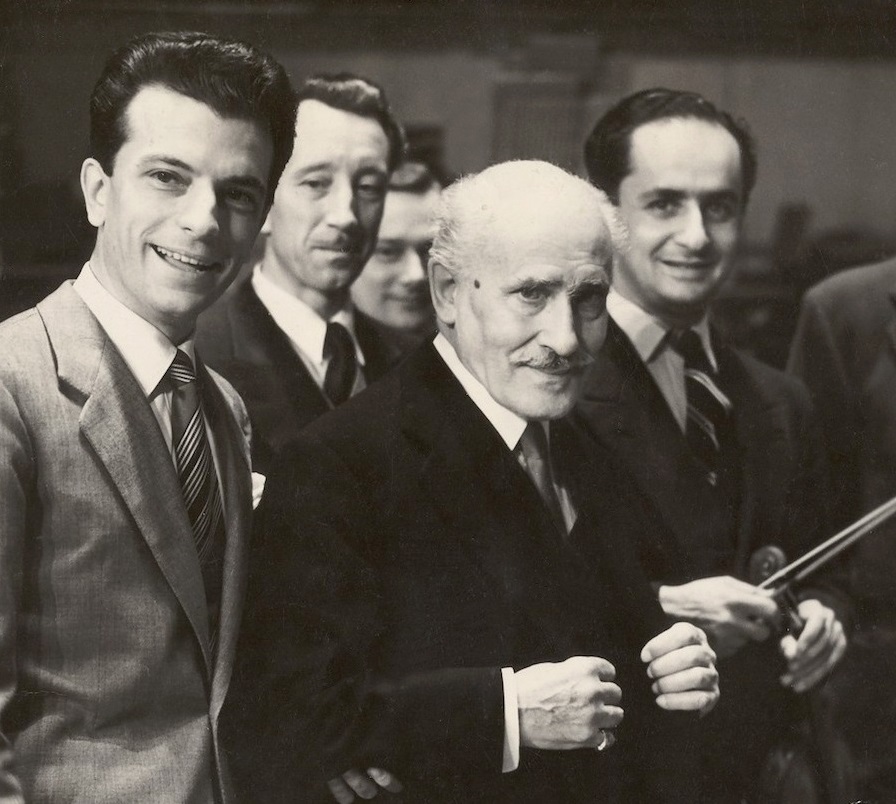 Guido Cantelli Herbert Downes Arturo Toscanini Manoug Parikian
La Quatrième de Schumann: une des grandes interprétations de Guido Cantelli. Son enregistrement avec le Philharmonia, réalisé peu après un concert au Royal Albert Hall (et quasiment en même temps que celui de Furtwängler), est ici reproduit à partir d'un exemplaire en bon état de la bande commercialisée sous la référence HTB 401. Quant à la version en public avec le NYPO, elle matérialise la seule série de concerts où il l'a programmée avec cet orchestre, et aussi son ultime vision de cette œuvre, assez différente de celle avec le Philharmonia, mais tout aussi passionnante.
____________
Schumann Symphonie n°4 – Cantelli Concerts (* = concert radiodiffusé/broadcast concert):
Orchestra del Teatro alla Scala: 12/11/ 1954 (Brescia);   NBC SO: 29/11/1952*; NYPO: 15, 16, 18*, 24/3/1956;   BSO: 6, 7*/2/1953; WPO: 9/8/1953* (Salzburg);  Philharmonia: 11/5/1953* (CD ICAC 5143); 9/9/1954* Edinburgh (CD ICAC 5081)
____________
The Schumann Fourth: one of the great interpretations by Guido Cantelli. His recording with the Philharmonia, made soon after a concert at Royal Albert Hall (and almost at the same time as Furtwängler's), is reproduced here from a copy in  good condition of the HTB 401 commercial tape. As to the live version with the NYPO, it materializes the only concert week when he performed it with this orchestra, and also his last vision of this work, rather different from the one with the Philharmonia, but as thrilling.
II – NYPO New York Carnegie Hall – March 18, 1956
John Corigliano, violin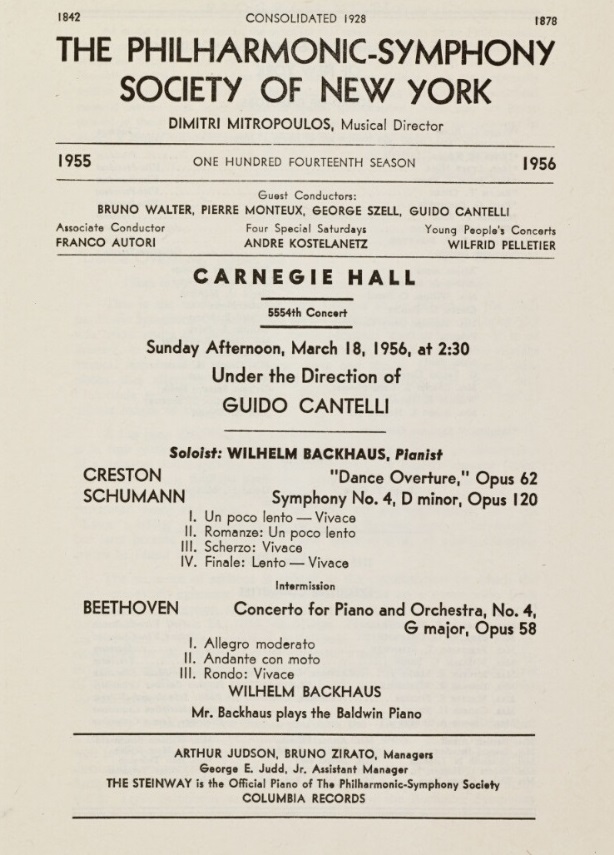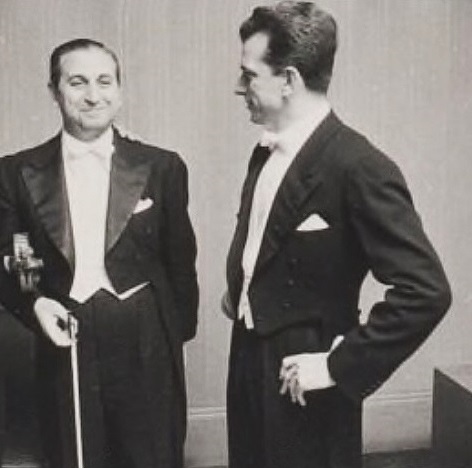 John Corigliano Guido Cantelli
Les liens de téléchargement sont dans le premier commentaire. The download links are in the first comment.