Autres sites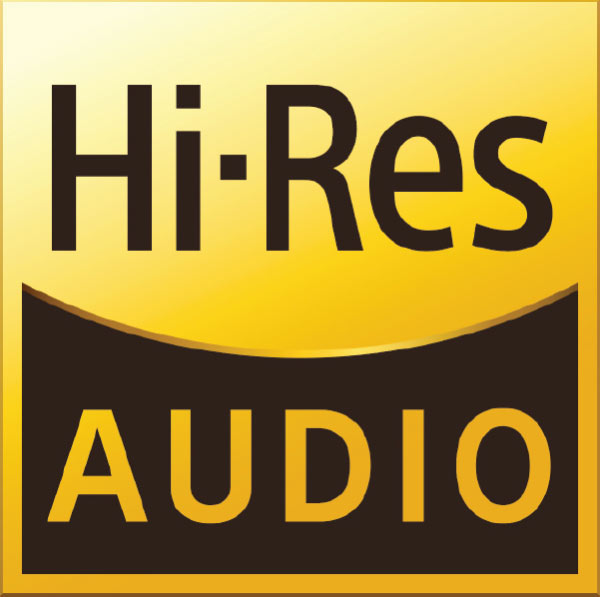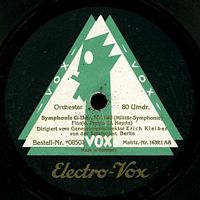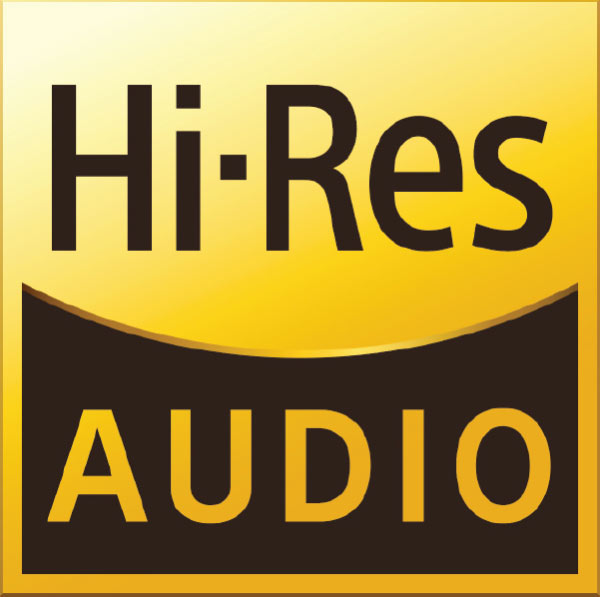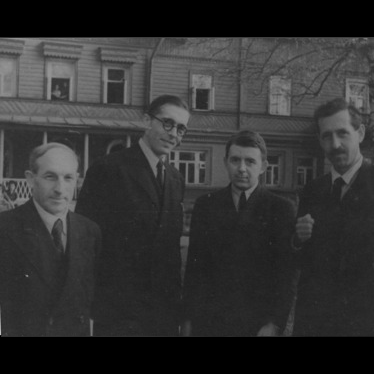 Paul Michael von Ganski's record club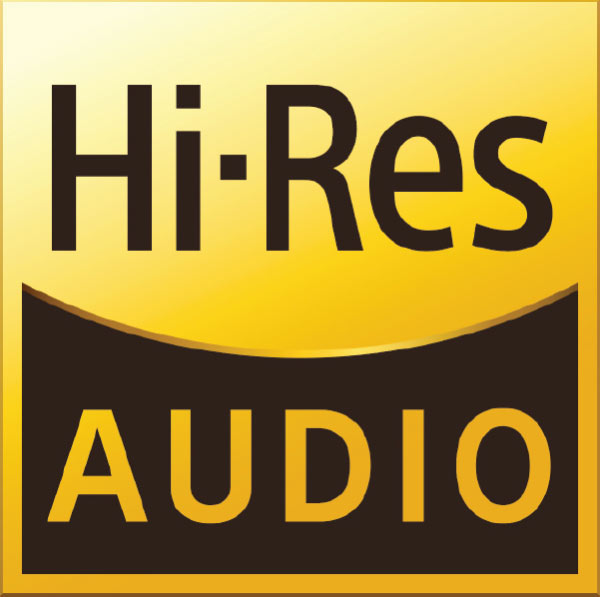 Étiquette :
Szymon Goldberg

Szymon Goldberg Nederlands Kamerorkest (Netherlands Chamber Orchestra)
Enregistrement /Recording: Amsterdam Concertgebouw
Symphonie n°44: 22 – 23 September 1958
Symphonie n°57: 13 -15 October 1958
Source 33t/LP: Epic BC 1046 (1959)
Szymon Goldberg (1909-1993) a fondé le «Nederlands Kamerorkest» (NKO) en 1955, à la demande du gouvernement néerlandais, et il l'a dirigé jusqu'en 1979. Au cours des années 1970, il en a de plus en plus confié la direction à David Zinman. En dépit de la qualité de cet ensemble et de la longue période au cours de laquelle Goldberg l'a dirigé, peu d'enregistrements commerciaux ont été réalisés. Des enregistrements publics avec le NKO se trouvent fort heureusement dans le coffret Music & Arts CD-1223.
Paru en 1959, le disque Haydn, enregistré à l'origine par Philips, associe de manière pertinente deux des symphonies de la période «Sturm und Drang», avec une première discographique: la symphonie n°57. En ce qui concerne la symphonie n°44 (dite «Funèbre» ou «Trauer»), l'Adagio est, de manière surprenante, placé sur le disque en seconde position et le Menuetto en troisième position. Le texte de la pochette se contente de rapporter que « de récentes investigations conduites en Allemagne et en Autriche parmi les manuscrits semblent indiquer que l'intention de Haydn aurait pu être qu'elles soient jouées dans l'ordre inverse».
Les dates d'enregistrement proviennent de la discographie de Shuichiro Kawai (2012).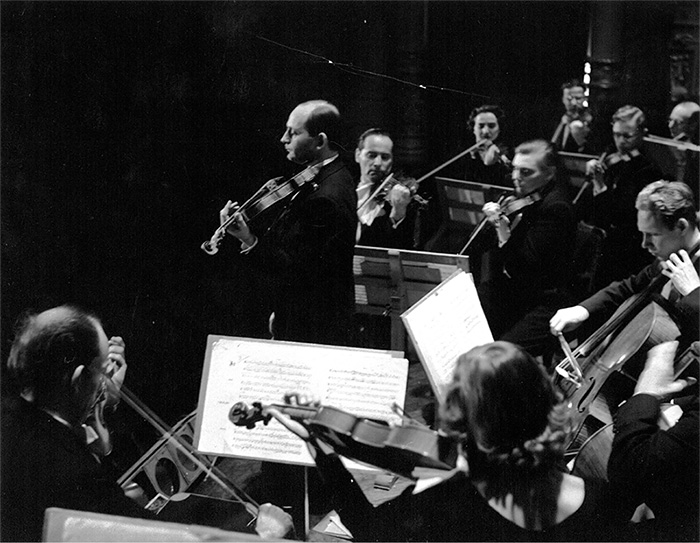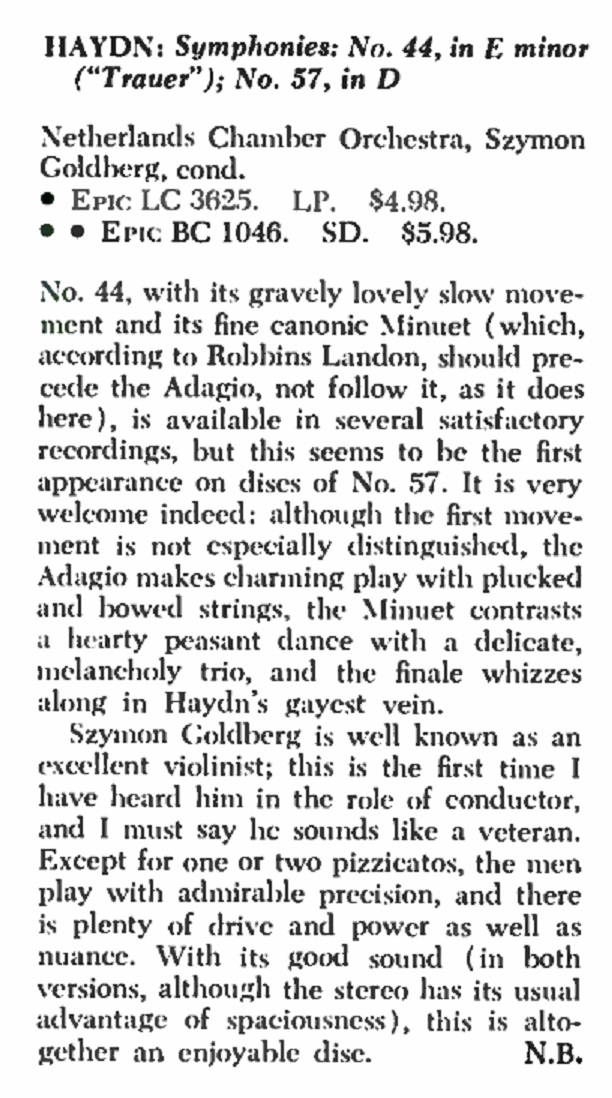 Critique/Review: High Fidelity January 1960
____________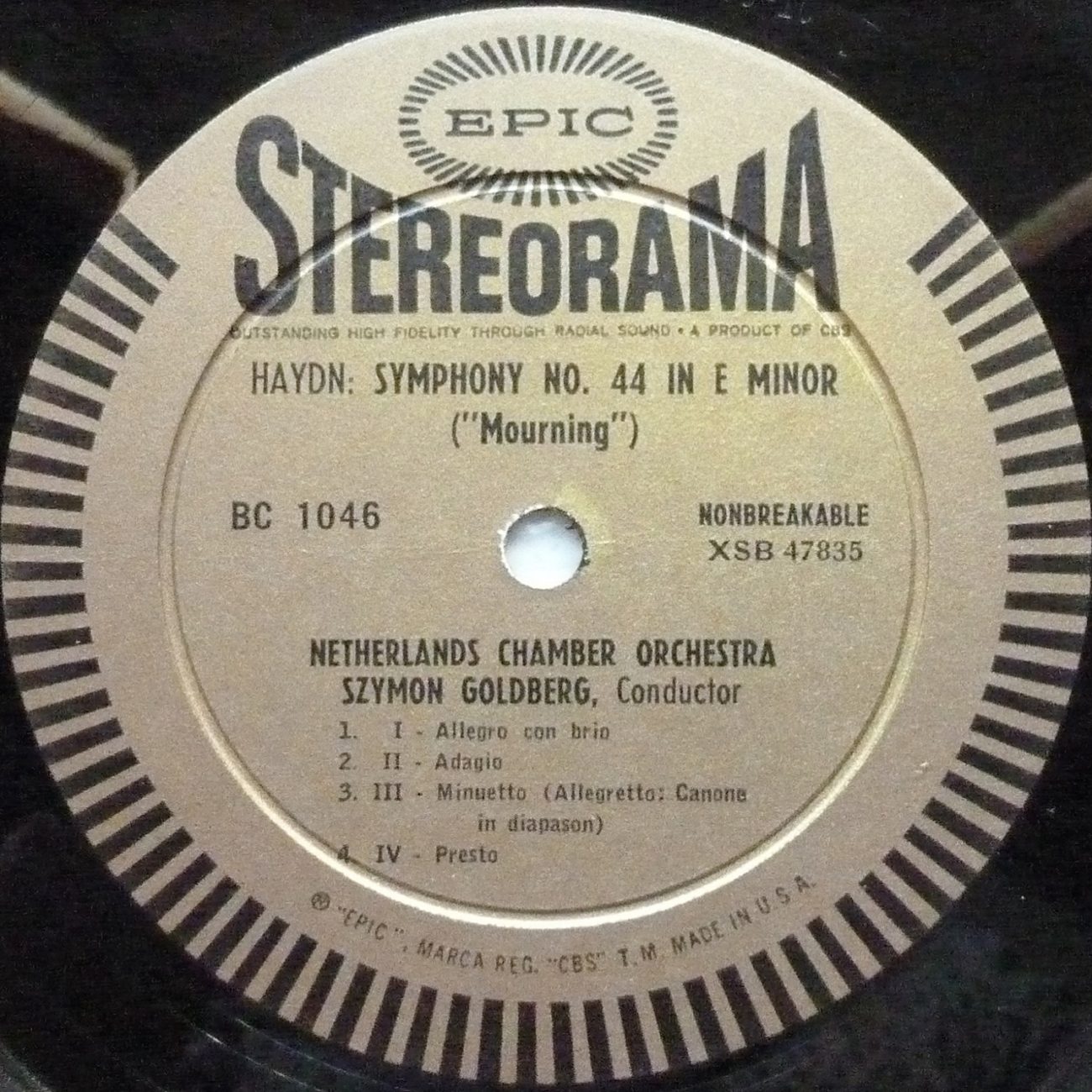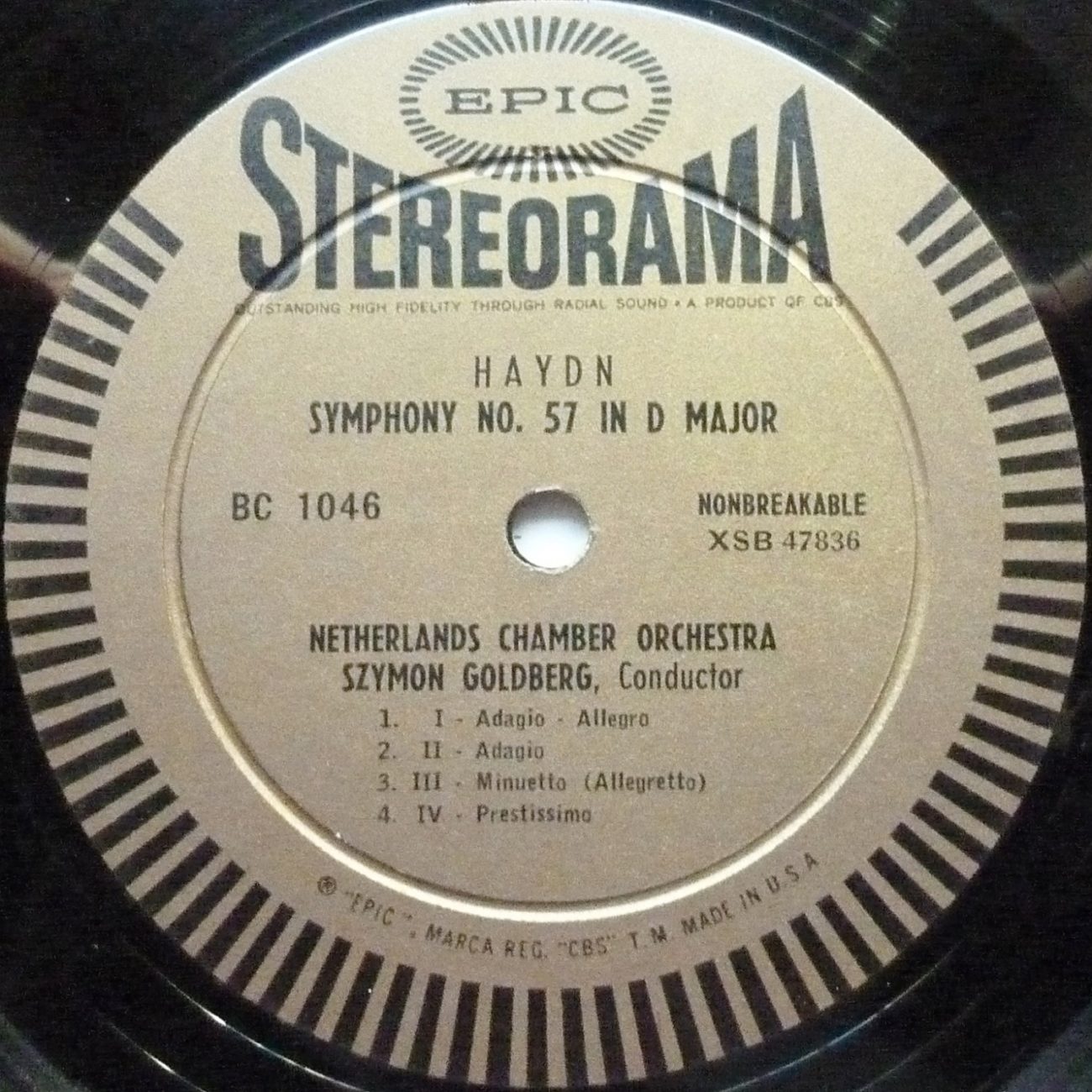 Szymon Goldberg (1909-1993) founded the «Nederlands Kamerorkest» (NKO) in 1955, at the request of the Dutch government and he conducted it until 1979. During the '70s, David Zinman progressively took over its directorship. In spite of the quality of the Orchestra and of the length of Goldberg's tenure, the number of commercial recordings is rather small. Live recordings with the NKO are happily found in the Music & Arts boxset CD-1223.
Issued in 1959, the Haydn LP, originally recorded by Philips, wisely couples two of the symphonies of the «Sturm und Drang» period, with a Premiere on disc: Symphony n°57. On the LP, as to the Symphony n°44 («Mourning» or «Trauer»), the Adagio is surprisingly the second movement. and the Menuetto is the third movement. The liner's notes merely mention that « recent investigations of manuscripts in Germany and Austria would seem to indicate that Haydn may have intended to play them in reverse order».
The recording dates are from the discography by Shuichiro Kawai (2012).