Autres sites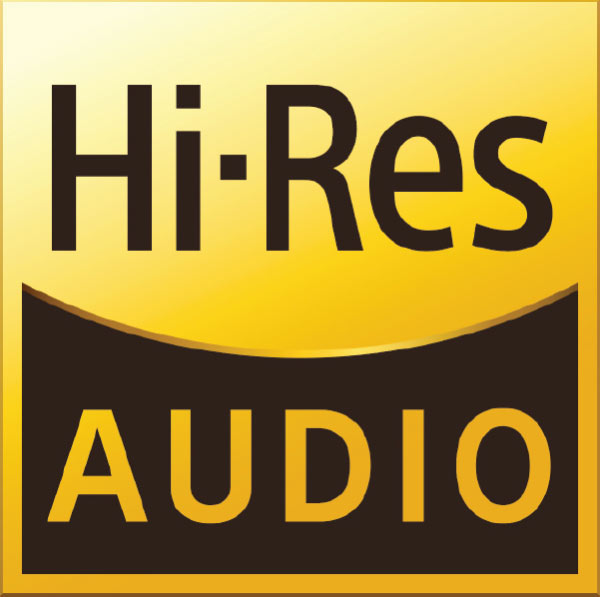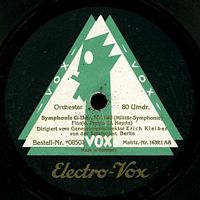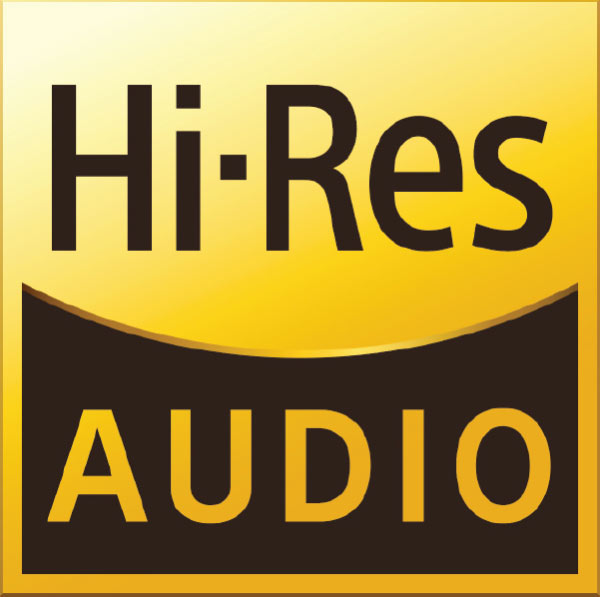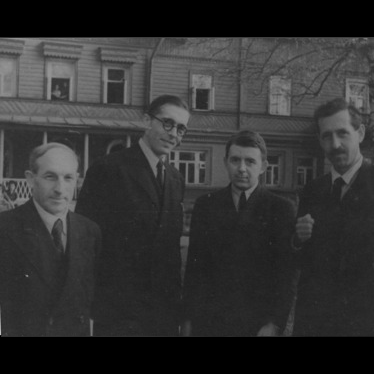 Paul Michael von Ganski's record club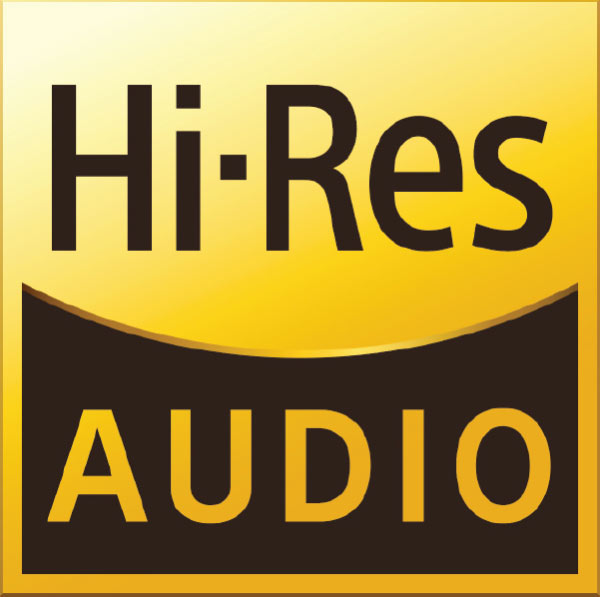 Quatuor Beethoven – II – Schubert Quatuors D173 & D810
English Translation  (downloadable pdf file): click here
Quatuor n°9 en sol mineur D173 Enregistré les 12 & 22 septembre 1951
Quatuor n°14 en ré mineur D810 « Der Tod und das Mädchen » Enregistré les 14 & 21 mars 1959
Le Quatuor Beethoven avait à son répertoire les quatuors n°7 à 15 de Schubert, ce qui était exceptionnel pour l'époque. Il a joué également l'Octuor D803, les deux Quintettes, avec piano D667 et avec deux violoncelles D956, ainsi que les deux Trios avec piano Op.99 D898 et Op.100 D929.
Les disques publiés se limitent cependant à ces deux quatuors enregistrés en studio et au Quintette D667 donné en concert avec Maria Yudina le 19 novembre 1960. Sa discographie1 mentionne un autre enregistrement, inédit, du Quatuor D810, en concert à Sofia le 24 janvier 1958.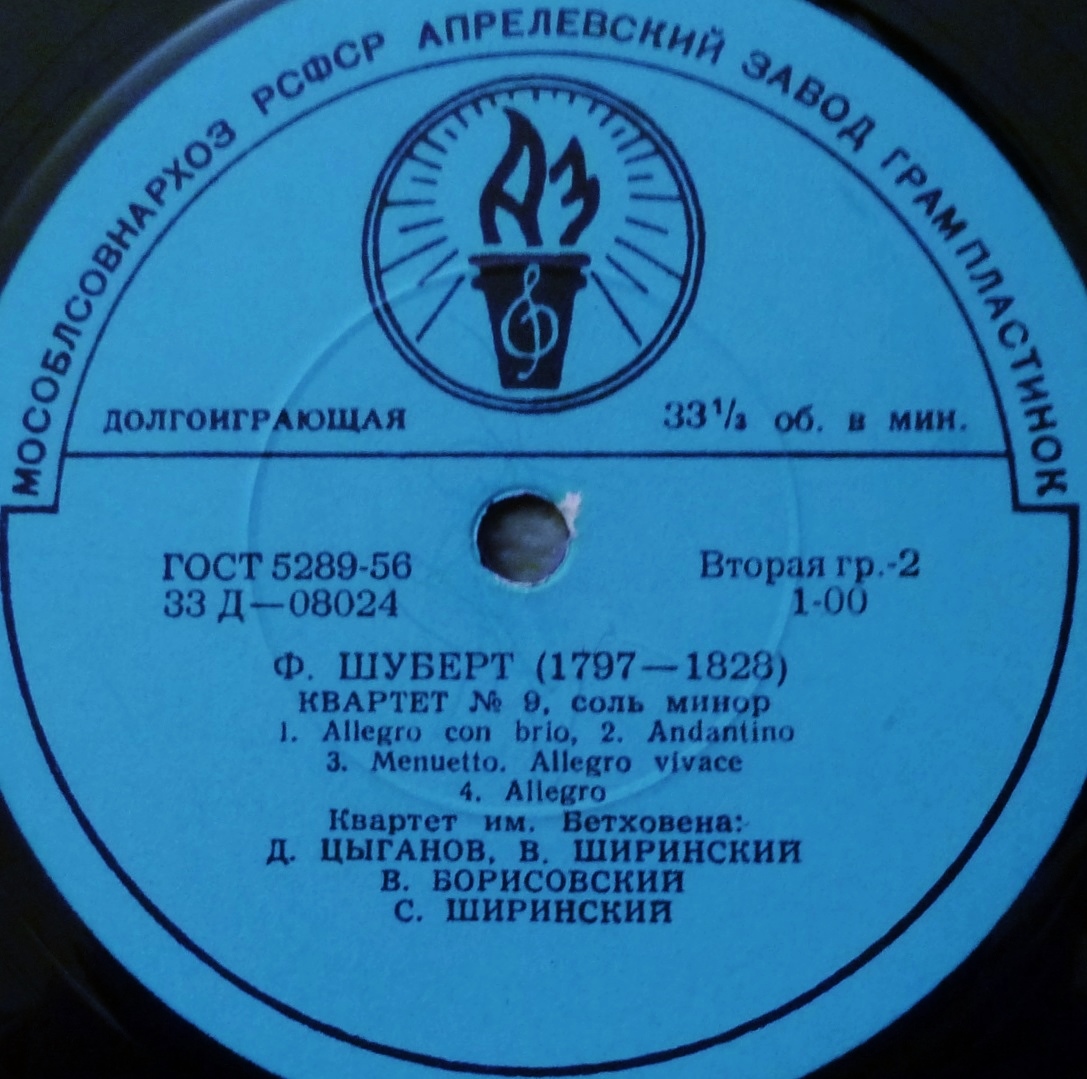 Quatuor n°9 D173 33D-08024 Série « Torche Bleue » (1961)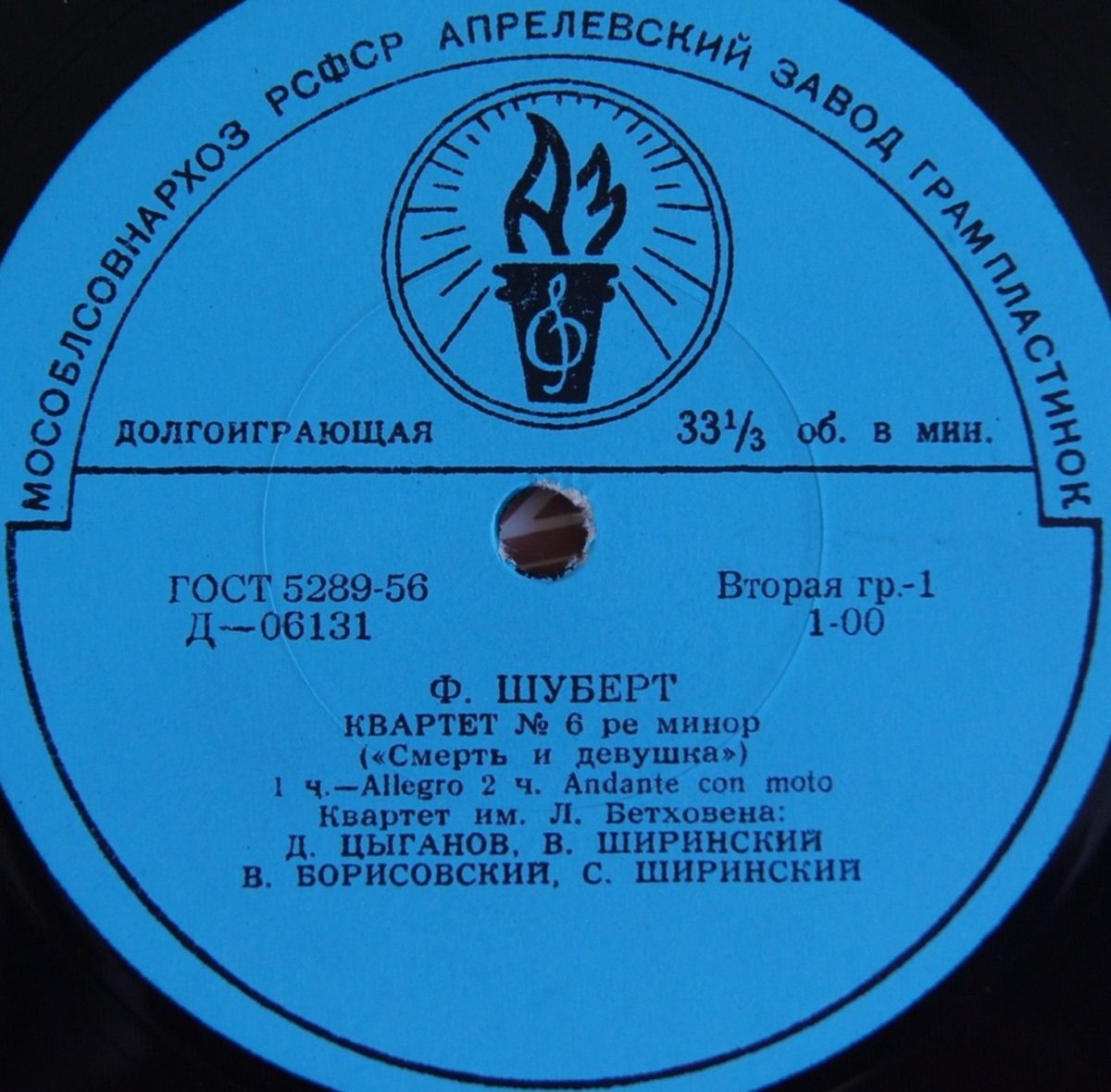 Quatuor n°14 (ex n°6) D810 33D-6131- 6132 Série « Torche Bleue » (1960)
Pour les deux Quatuors, ce sont les seuls disques publiés. Le label graphique « Torche Bleue » était un de ceux qui étaient utilisés en URSS avant que Melodiya ne soit fondée en 1964, date à partir de laquelle tous les disques ont été publiés sous ce nouveau label. La dénomination ΓOCT 5289-56 apparaît sur tous les disques pressés entre 1956 et début 1961.
Le centenaire de la fondation du Quatuor Beethoven approche à grands pas. Espérons que la firme Melodiya ou le Conservatoire Tchaïkovski de Moscou sous son propre label2 vont rééditer largement ses enregistrements.
Ces deux précieuses interprétations historiques constituent le Volume II de la série consacrée aux enregistrements de ce Quatuor dans sa formation d'origine,
1 La discographie des enregistrements du Quatuor Beethoven réalisés entre 1931 et 1976 a été établie par Dmitry Maksimov et Andrey Komech
2 Moscow Conservatory Records
Les liens de téléchargement sont dans le premier commentaire. The download links are in the first comment.